Our Latest FJ Cruiser~
This smokey blue Fj Cruiser came in on a rainy day, with cool customs as always.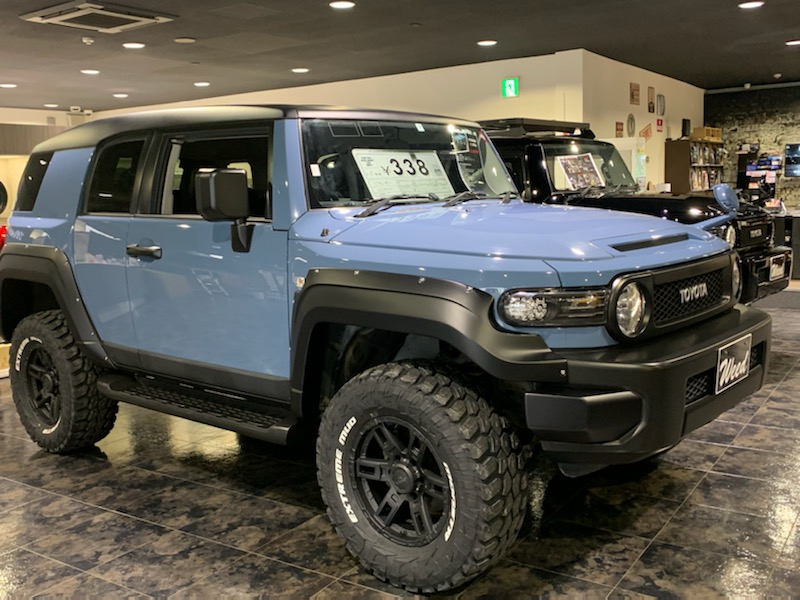 The Kanone rims are painted matte black to match with the lower body paint:
The interior is also cleaned up for the next owner~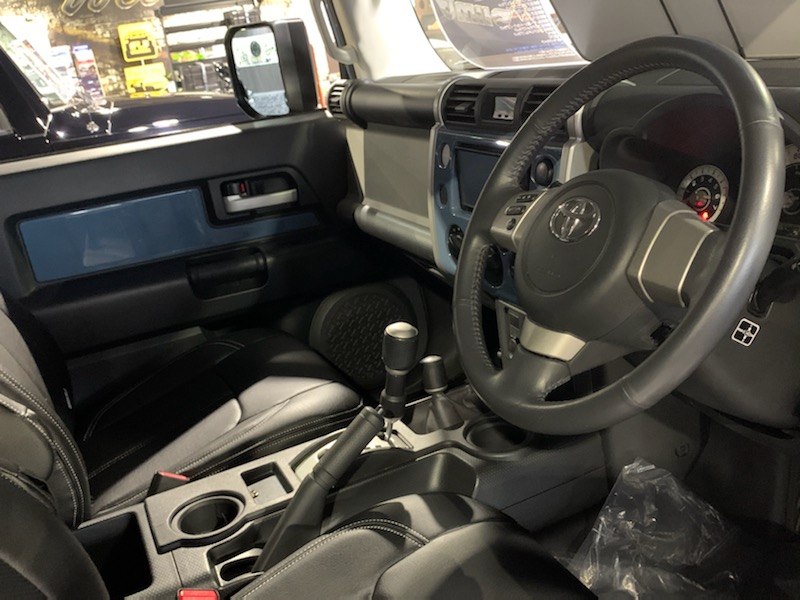 Vehicle Information:
2013 FJ Cruiser in Smokey Blue
Mileage: 79,000 km
Vehicle Price: 3,580,000 yen
This FJ Cruiser and our model FJ Cruiser in BK Wild Style is on display at our main showroom.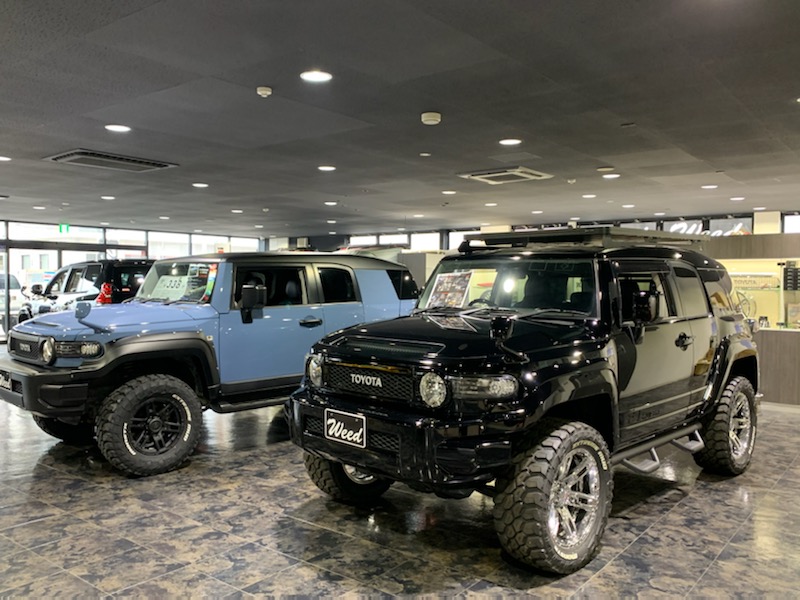 Feel free to come by for a visit if you're interested!