A Narrow Hilux Surf
We have a new addition to the showroom: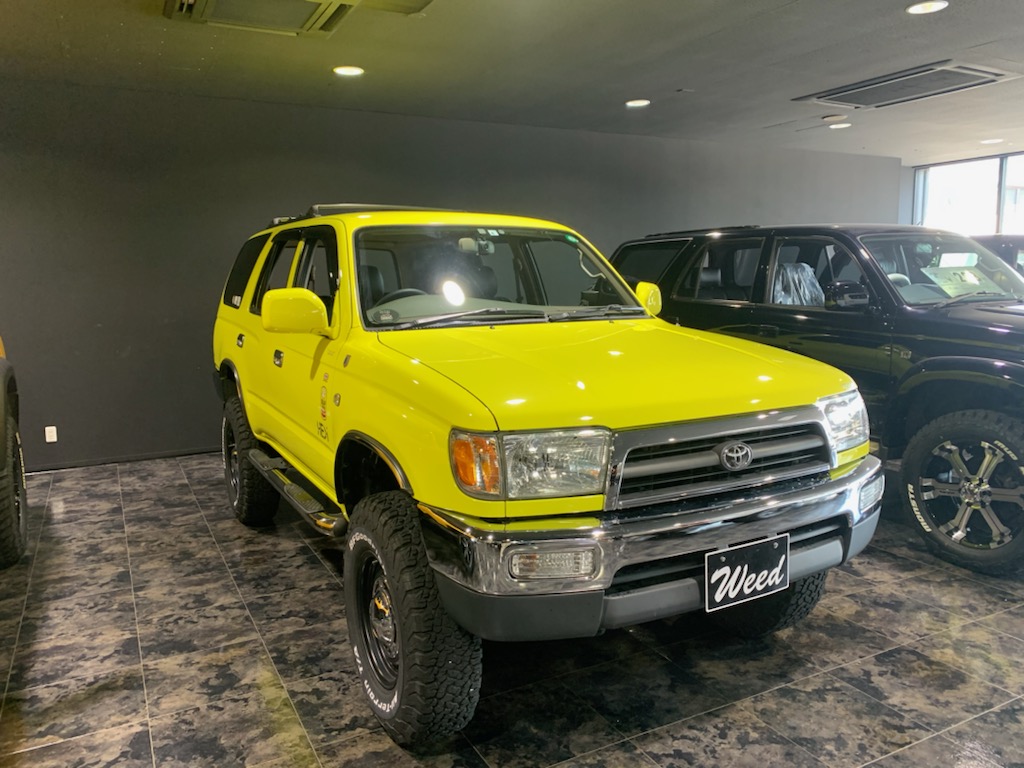 Say hi to the Champion Yellow Surf! This has a slightly lighter yellow tone than our usual yellow paint, but it sets off a very unique feel.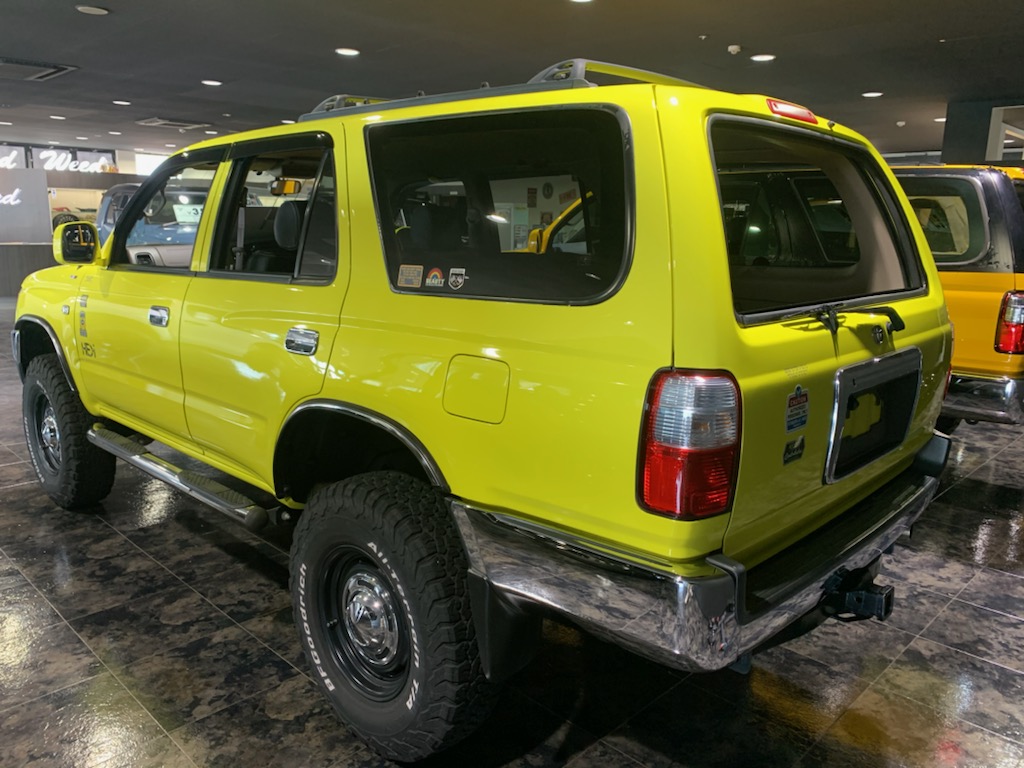 Kitted with DEAN cross country rims and BFGoodrich tires, it's a perfect match with the US fender arch mold on our 4Runner Style with a narrow body.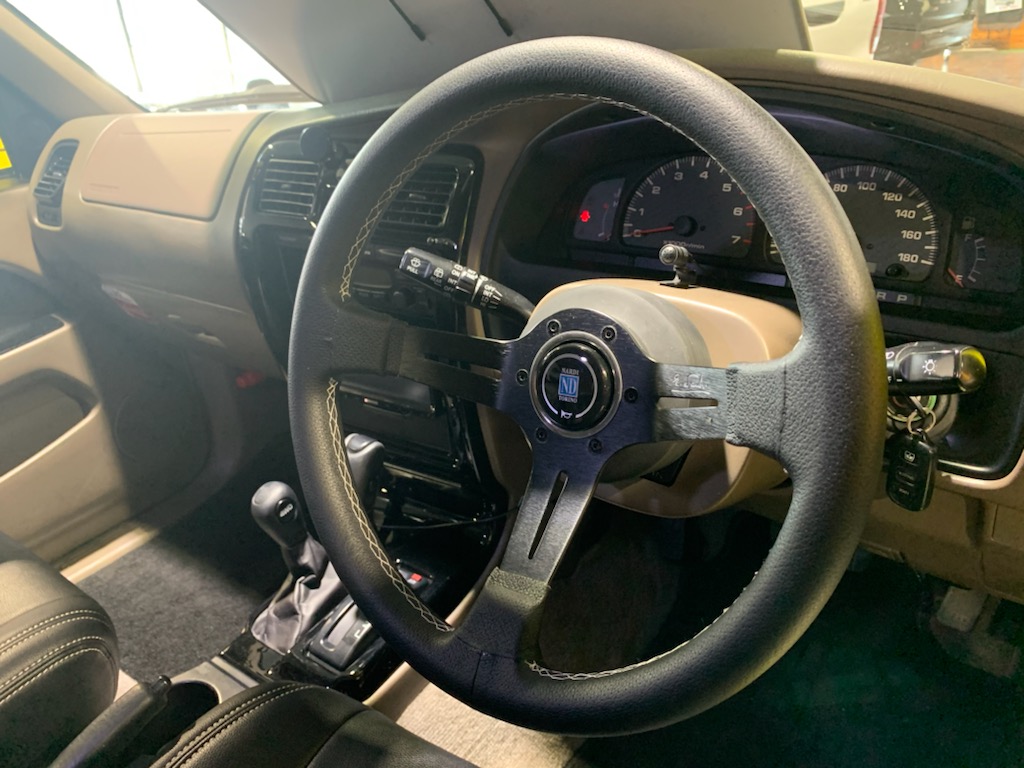 The interior has also been cleaned up and new steering wheels put in from NARDI.
It's only been here for a day and already someone made reservations on it! Not to worry though, since we can make you another one.
Contact us for more information via email or our Facebook page.