New FJ Cruiser in LA Style
We have a new FJ Cruiser in the showroom! Take a look: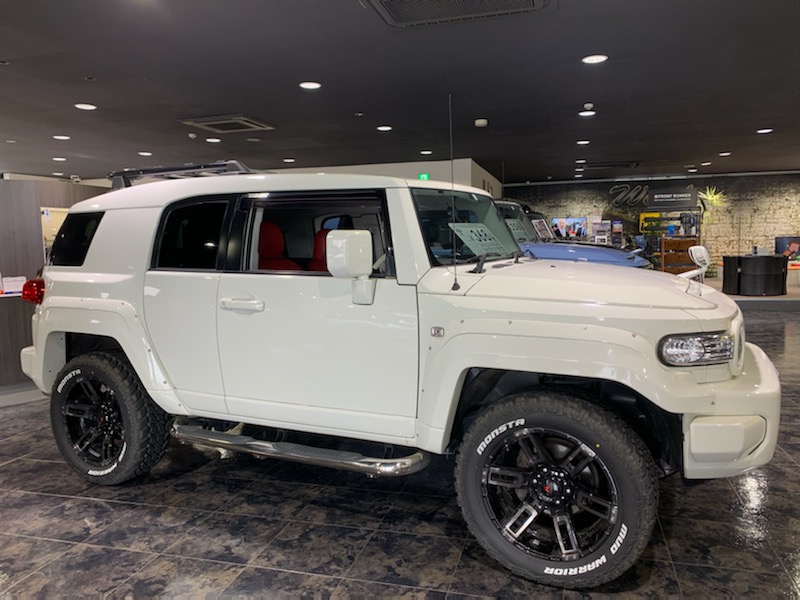 Kitted with 20 inch KANONE black clear rims, Mclimb fenders, and stainless steel tube steps, this FJ is looking larger than life.
As for the interior…
ALPINE navigation and red leather seat covers!
With this new addition, we now have 3 FJ Cruisers in our showroom 😉
The latest FJ Cruiser vehicle information is as shown below:
Year: 2011
Mileage: 75,000 km
Vehicle Price: 3,680,000 yen
Come by for a visit or contact us for more details.