The 2 Tone Surf
At our Sabae branch, our 2 Tone Surf is on display for you all to see!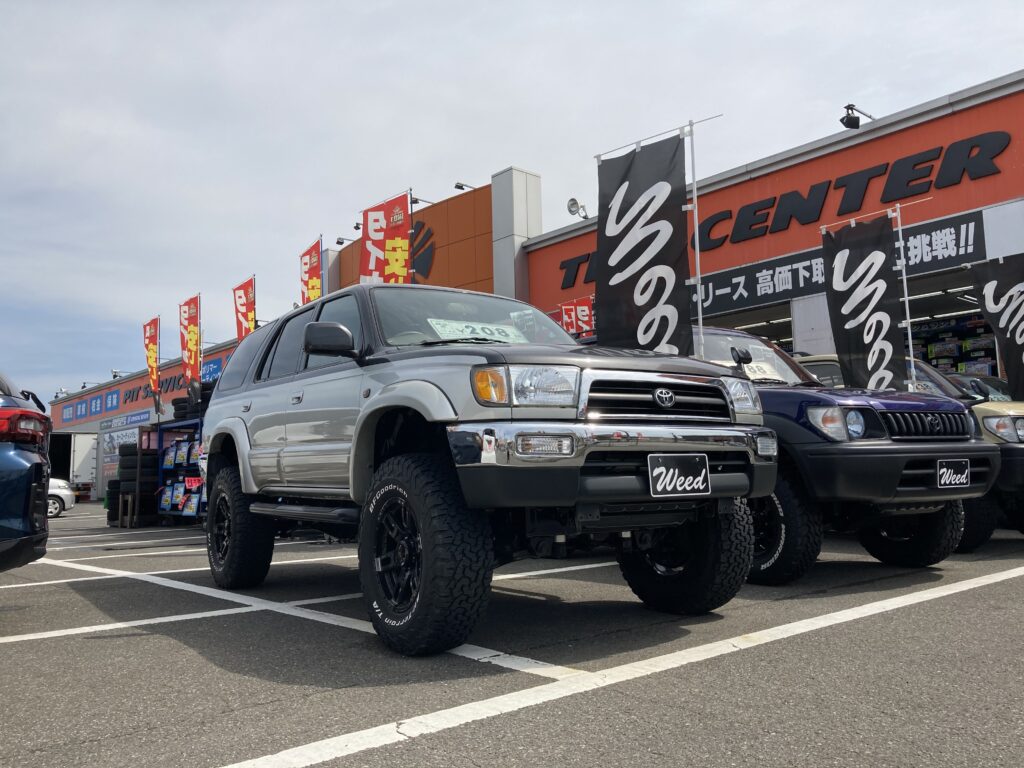 View from the side…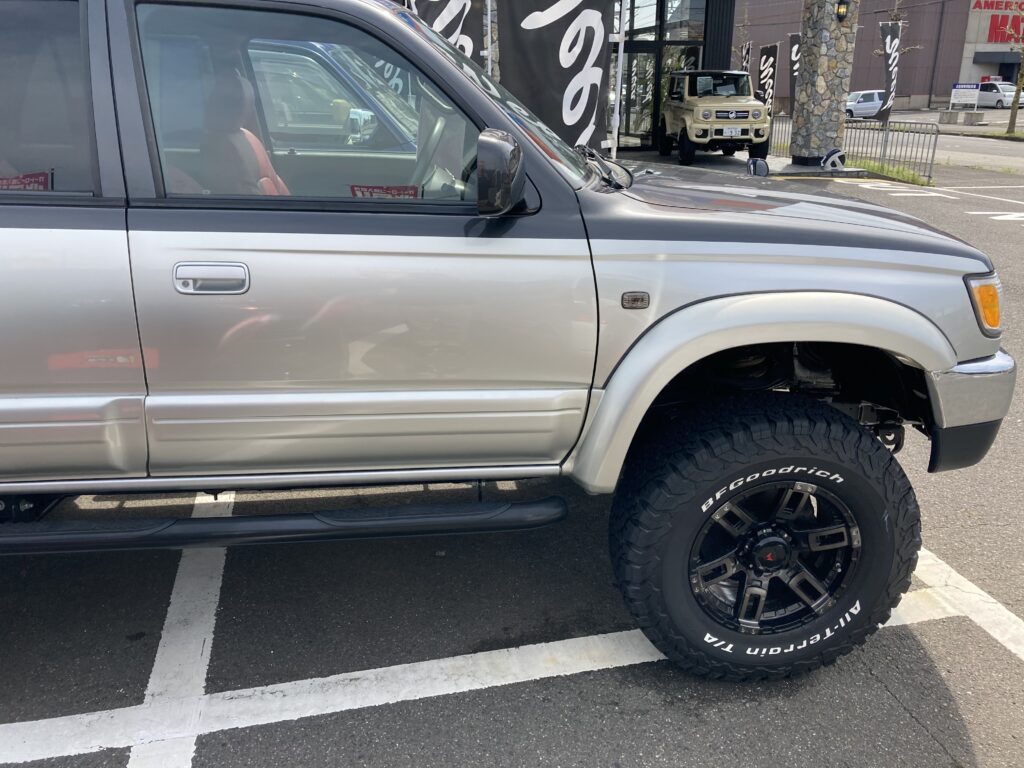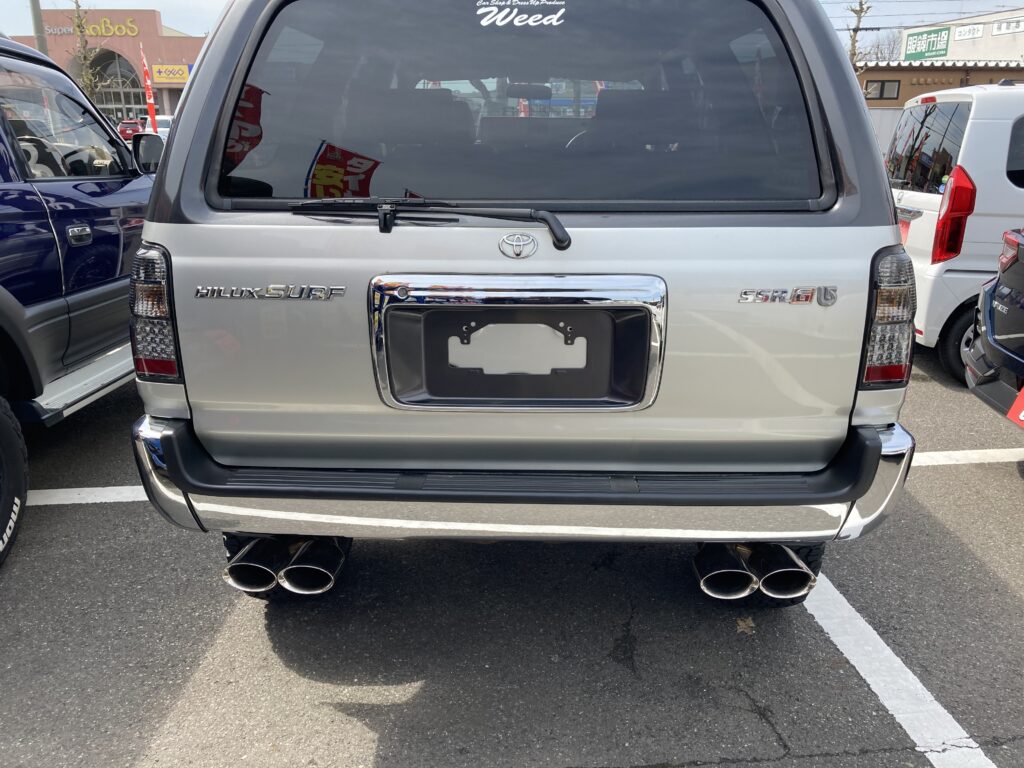 Along with the 2 Tone Color feature, it of course has been lifted up and kitted with new rims and tires. The 4-prong dual W muffler was also kitted.
If you're in the area, feel free to check us out. Otherwise, contact us for more information at your leisure.