Introducing Store Goods
We sell cars, but that's not all we have. We also have our Mclimb Weed Store Goods!
Starting with the Weed stickers: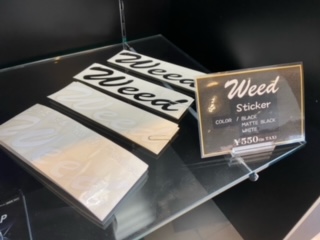 They're 550 yen each and has 3 types: black, matte black, and white (it's a bit difficult to see but it's there).
Next we have the car air freshener: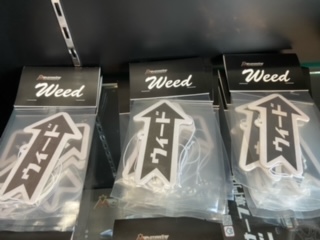 Costs 550 yen and has 3 scents: white musk, strawberry, and black ice.
For this month (April 2021), if you come by our store you will get one of your choosing as a present! So feel free to visit us 😉
Next, we have Weed T-Shirts: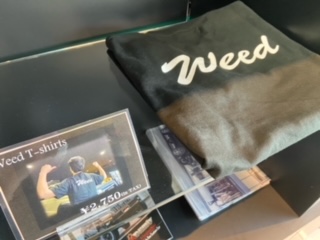 These are 2,750 yen each, and is available in sizes S, M, and L. The Weed logo is on the back.
Then, we have the Weed towel: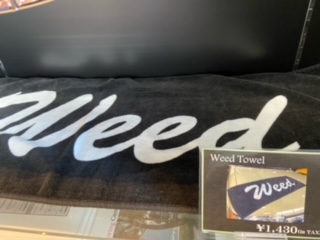 Priced at 1,430 yen, great for when you're exercising or, if you're in Japan during the summer, to wipe away the sweat during the hot day.
For rainy days, we have umbrellas: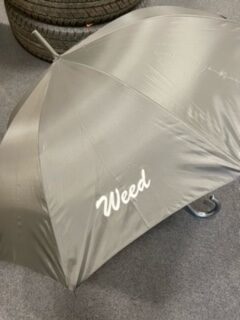 The umbrella is black with a white Weed logo on one side, priced at 2,750 yen.
For the interior, we have Mclimb room lamps for 27,500 yen per set.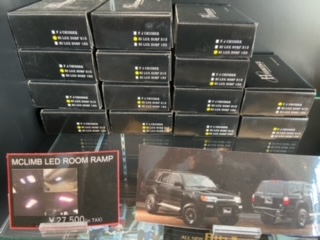 This is available for the Hilux Surf 185 series, Hilux Surf 215 series, and the FJ Cruiser.
Do any of these interest you? If they do, feel free to give us a call or just pay us a visit to take a look yourself!