Hilux Surf XC Style: Beige
Back due to popular demand: the beige Hilux Surf 185 seires in XC Style!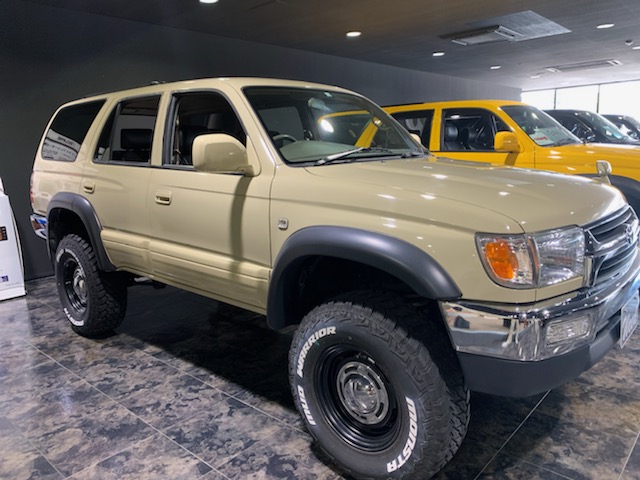 This 185 Surf has its body painted in all beige, fenders painted matte black, and kitted with DEAN Cross Country rims. The interior has also been redone to match with the exterior:
Of course, the main part of our interior custom package is the leather seat cover and upholstery:
Vehicle details:
Year: 1998
Mileage: 113,000 km
Vehicle Price (in Japan): 2,280,000 yen
Feel free to contact us for more details!