Prado Custom Request
We kitted our KANONE rims and BFGoodrich tires on a pearl Prado!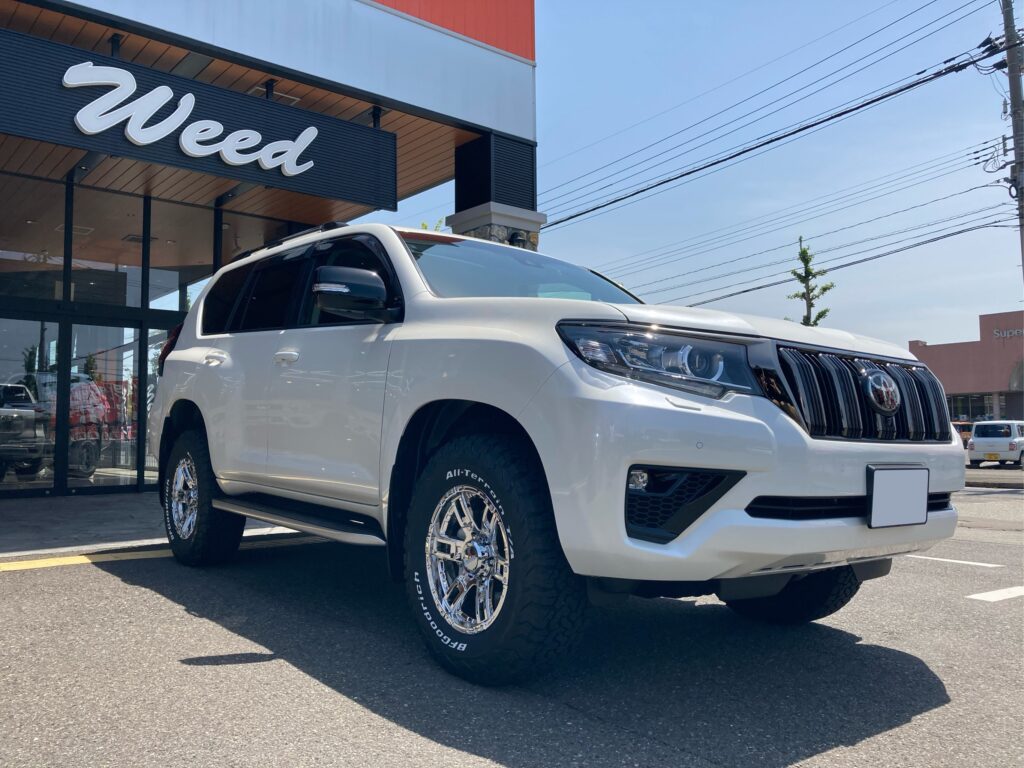 The chrome color matches well with the pearl body color, don't you agree?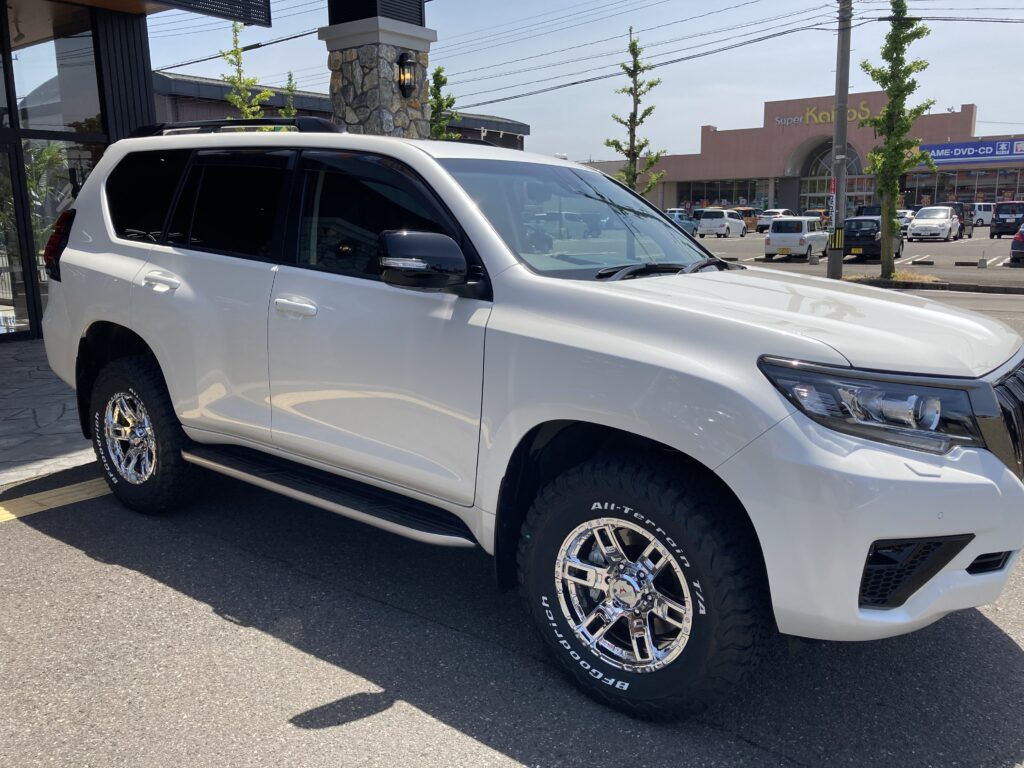 The customer also had their eyes set on these rims even before getting the Prado, so they were very happy with the purchase and the change.
If you are looking for advice or to consult about customs on your 4×4, feel free to contact us!