New 2-Tone Surf
We have a new narrow body 185 Surf in our showroom!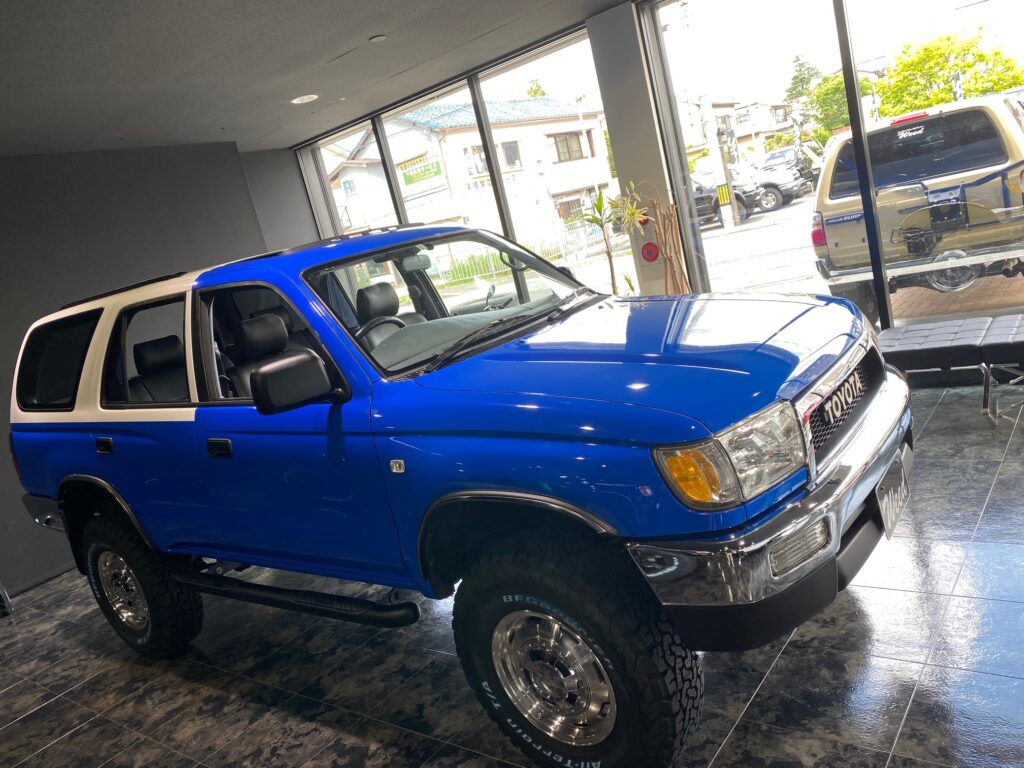 The 2 tone is blue & white~ paired with the Garcia Cisco AW rims!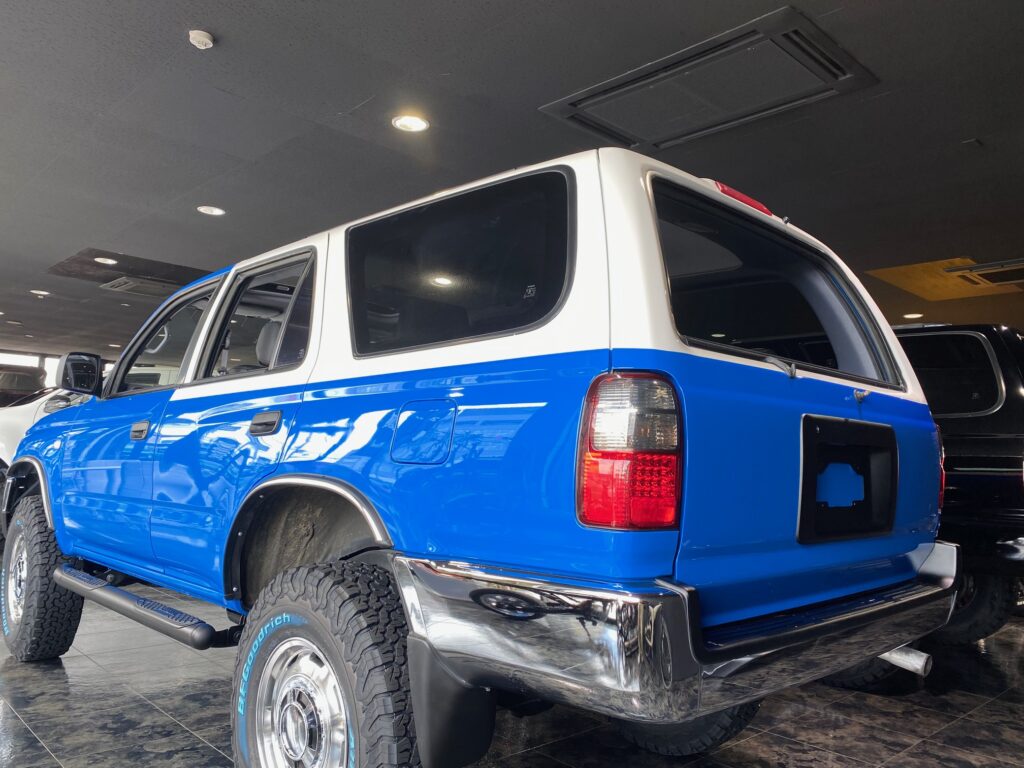 Vehicle Specs:
16 inch AW Garcia Cisco (Silver)
BFGoodrich AT tires 235/85/16
Lift up set
Diff drop kit
TOYOTA grille
Front chrome bumper
Rear chrome bumper
Tube step (black)
Leather upholstery (black)
Leather seat cover (black)
Floor mat (black)
SD navigation
ETC
Glass coating
Vehicle Information:
Year: 1997
Mileage: 145,000 km
Vehicle Price: 2,380,000 JPY
Estimated Total Price: 2,800,000 JPY
*Other optional parts are available on request for an extra fee.
Feel free to contact us if you're interested!