Two-Tone Photoshoot
In the town of Miki in Hyogo prefecture, we have many old buildings that still has its vintage charm.
We think our classical Hilux Surf matches with this charm nicely. Don't believe us? See for yourself: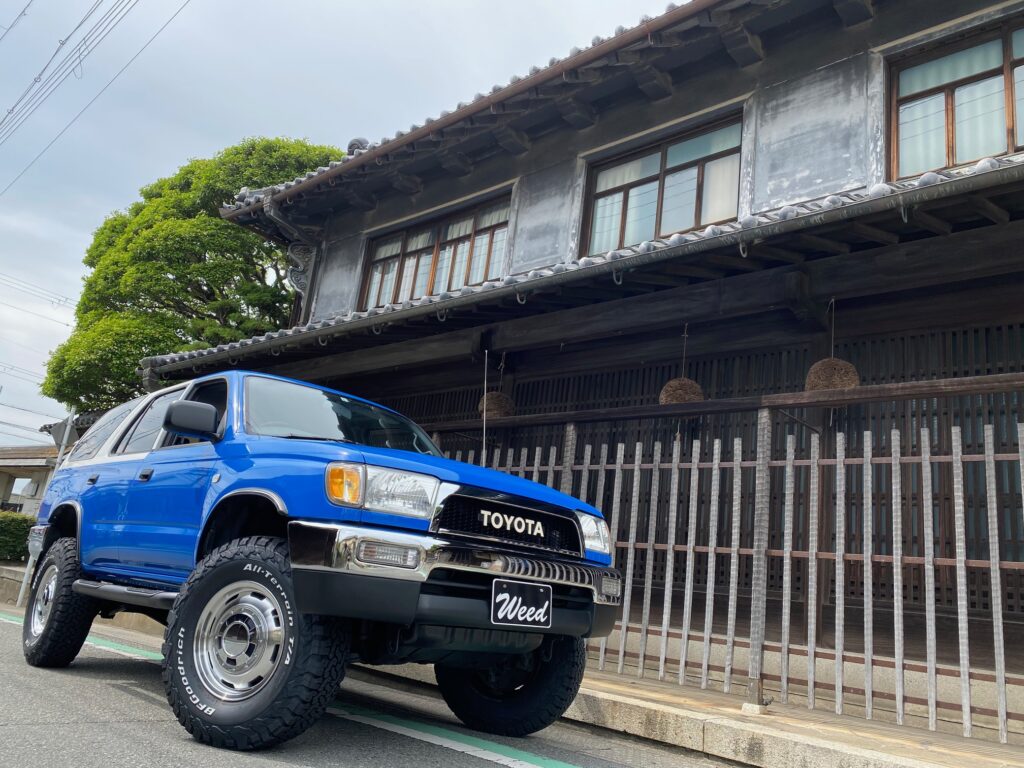 Hard to believe the Surf is used, right? But we cleaned it up to bring back the nostalgic feels.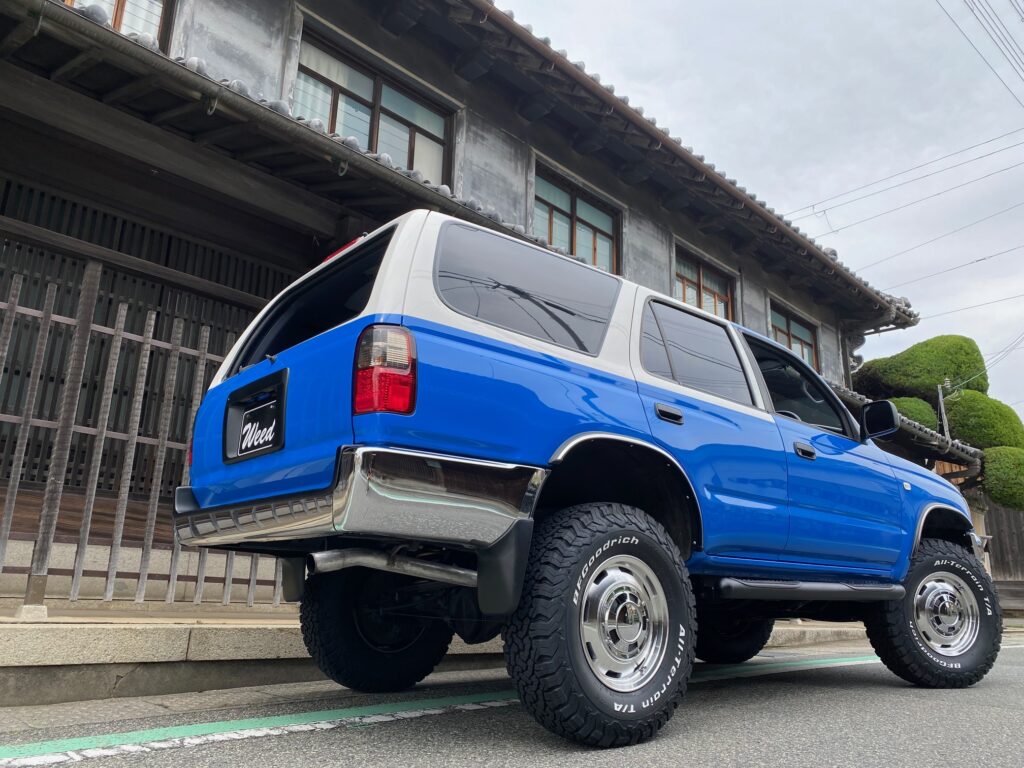 A good look with both city and natural background~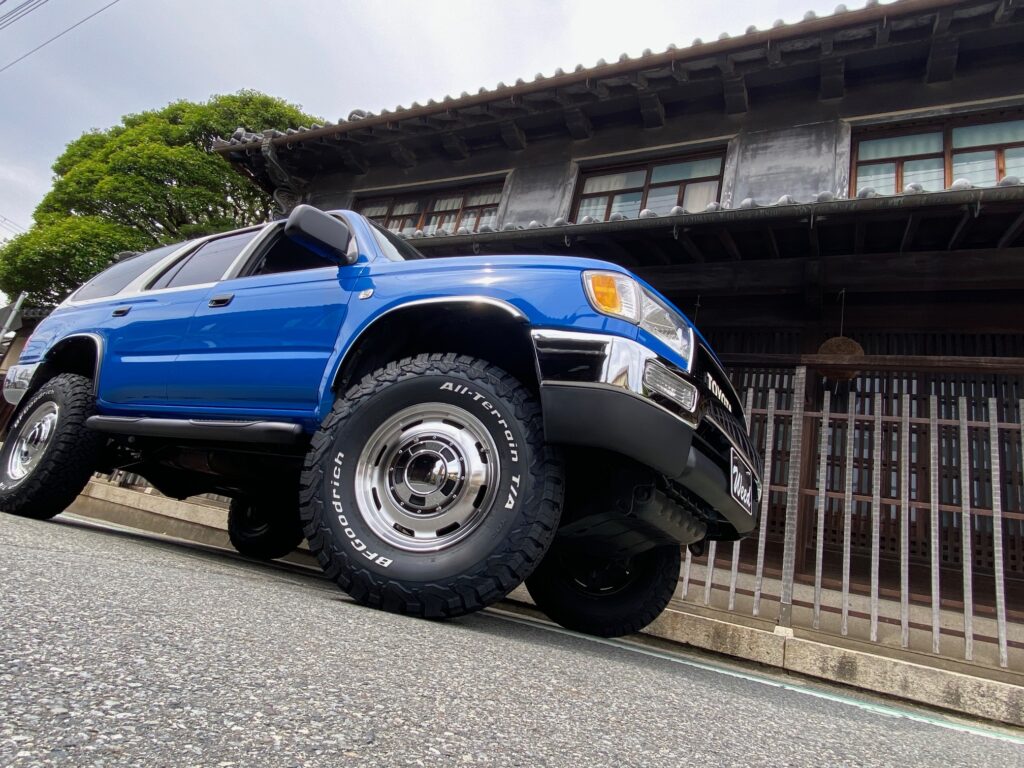 If you're looking for a Hilux Surf, come by Mclimb Weed Main Branch!
We also have other colors on the Surf, so the color is totally up to you.