Prado Paradise
At our Sabae branch, our Land Cruiser Prado is proudly on display!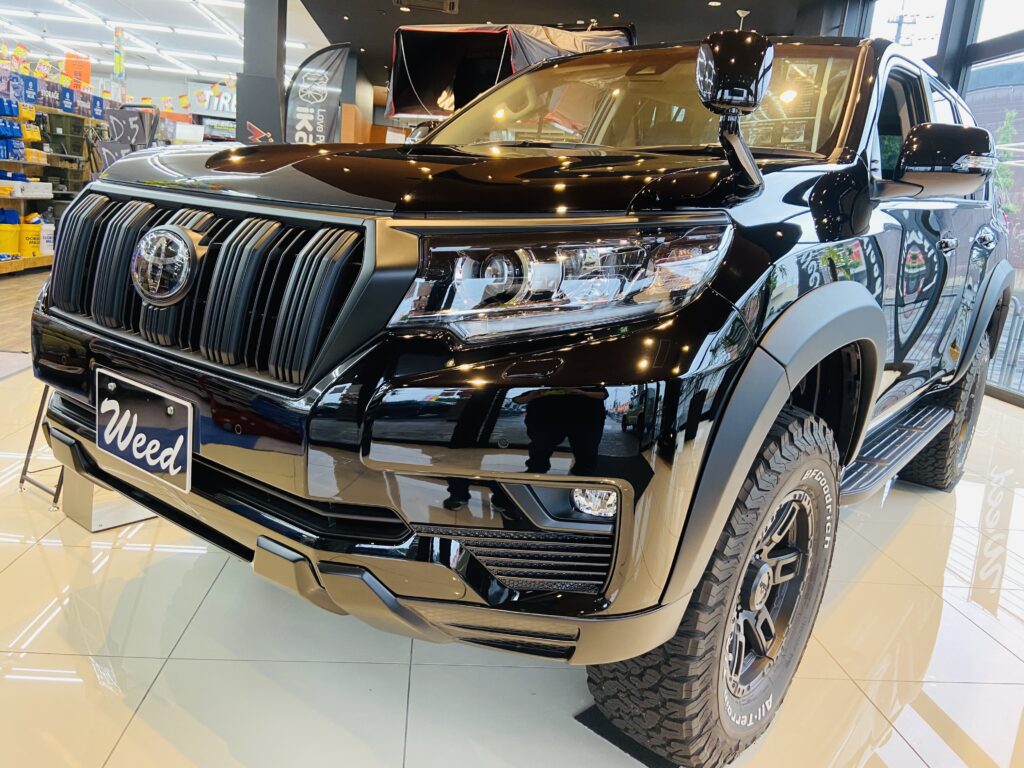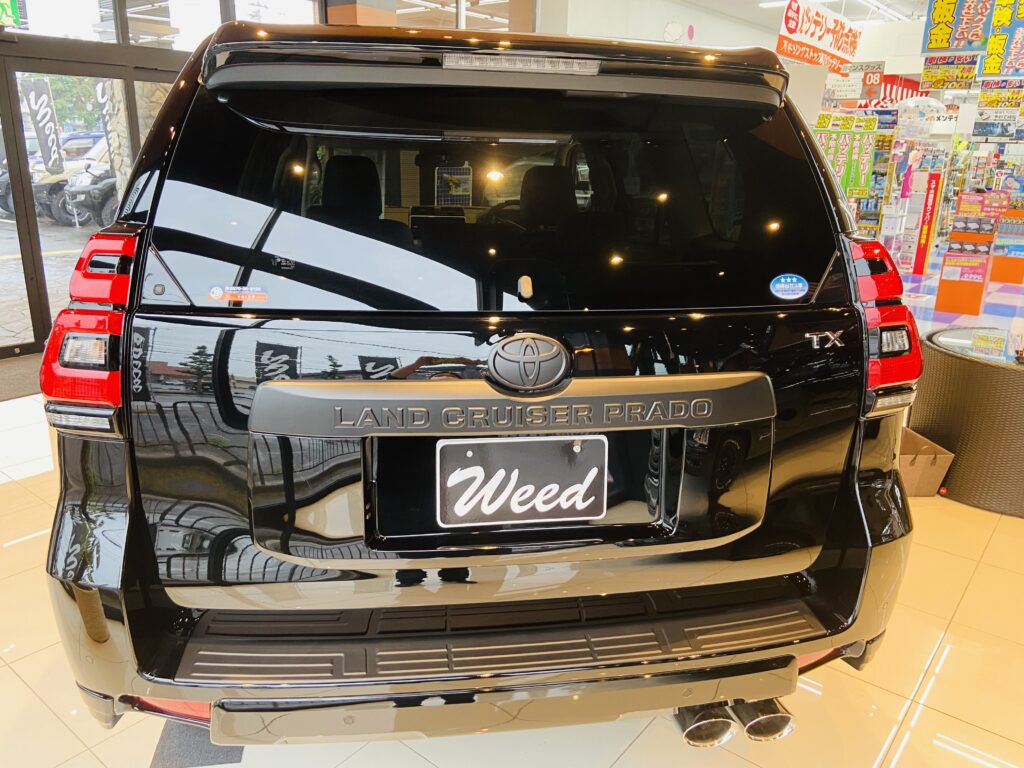 This is our MBK Style with the chrome parts painted matte black, including the rear trunk lid.
Enjoy this summer with an awesome 4×4 you can call your own!
Feel free to contact us for more information on available options and custom styles.