iKamper tent is a lively weed main store.
iKamper roof tent
"SKYCAMP2.0" "SKYCAMP MINI"
At the Weed main store, we are exhibiting at the showroom in the store at any time.
You can also go inside the tent and experience it.
Please experience the texture, sleeping comfort, and size of the tent in real life.
The number of iKamper tent stores and dealers is gradually increasing.
If you are interested, please come to the store near you.
■ M Climb Co., Ltd. (our company)
● Weed Main Store
〒673-0415
401-1 Funaicho, Miki City, Hyogo Prefecture
TEL: 0794-73-8000
● Weed Tsuchiyama store
〒675-0104
766-6 Tsuchiyama, Hiraoka-cho, Kakogawa-shi, Hyogo
TEL: 078-942-1600
● Weed Sabae store
〒916-0016
2-9-26 Kaminakacho, Sabae City, Fukui Prefecture
TEL: 0778-52-3333
● Miki Suzuki
〒673-0404
1089 Omura, Miki City, Hyogo Prefecture
TEL: 0794-86-1900
---
● Trust Trading Co., Ltd.
〒004-0813
7-12 Utsukushigaoka, Kiyota-ku, Sapporo-shi, Hokkaido
TEL: 011-888-1300

● Pit-in GK
〒037-0024
4-46 Midoricho, Goshogawara City, Aomori Prefecture
TEL: 050-7118-6505

● Hashimoto Auto Shokai
〒349-1125
1789-1 Takayanagi, Kuki City, Saitama Prefecture
TEL: 0480-77-4225

● Autobacs Noda Umego store
〒278-0022
1604-5 Yamazaki, Noda City, Chiba Prefecture
TEL: 04-7125-6591

● Mats Co., Ltd.
〒213-0001
2-21-7 Mizonokuchi, Takatsu-ku, Kawasaki-shi, Kanagawa
TEL: 044-822-3411
● Kanagawa Toyota myX Yokohama store
〒221-0052
7-1 Sakaecho, Kanagawa-ku, Yokohama-shi, Kanagawa
TEL: 045-459-2288

● Thermal Gakubo Co., Ltd. (MRACS)
〒945-0316
1278-1 Shimotakamachi, Kariwa-mura, Kariwa-gun, Niigata Prefecture
TEL: 0257-45-2110

● AUTOBACS Fukui Kita store
〒910-0803
2-2001 Takayanagi-cho, Fukui City, Fukui Prefecture
TEL: 0776-52-3703
● Nature Stones Factory Shop
〒918-8034
81-1-23 Nagocho, Fukui City, Fukui Prefecture
TEL: 0776-36-4407

● Yellow Hat Nishi Karuizawa store
〒389-0207
1686 Maseguchi, Miyota-cho, Kitasaku-gun, Nagano Prefecture
TEL: 0267-32-1680

● Funfort
〒422-8009
4-72 Yayoi-cho, Suruga-ku, Shizuoka-shi, Shizuoka
TEL: 054-262-1133

● Center Square Nagoya
〒452-0802
3-68 Hira, Nishi-ku, Nagoya City, Aichi Prefecture
TEL: 052-325-5578

● Bring Co., Ltd. Body Line
〒580-0026
1-63 Amamigado, Matsubara-shi, Osaka
TEL: 072-368-5021

● Showa Body Industry Co., Ltd.
〒840-2106
777-2 Yamaryo, Morodomi-cho, Saga City, Saga Prefecture
TEL: 0952-47-2858

● IWS Autoworks Co., Ltd.
〒850-0961
1-177 Kogakuramachi, Nagasaki City, Nagasaki Prefecture
TEL: 095-879-5555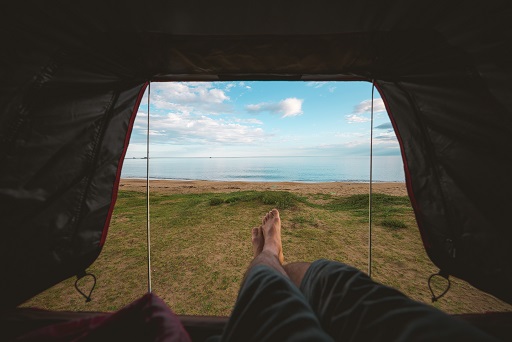 The view from the tent and the installation in a high place will make the room with a good view.
Also, even in sudden rain, there is no mud splashing and it is a comfortable space.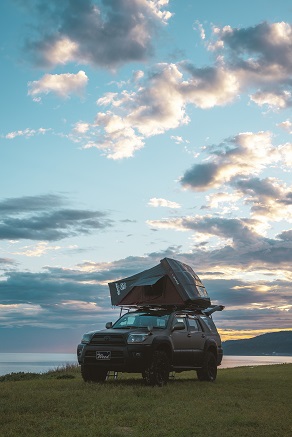 In the best location, photos that shine with the best friends and family will also help you in the best outdoor life.
We look forward to hearing from you about iKamper tents.