Land Cruiser Prado MC MBK Style +
Weed Sabae store
A typhoon is coming, but Fukui is relieved because it hasn't had much effect, but today it's hotter than usual.
By the way, Land Cruiser Prado is exhibited and sold at the Weed Sabae store.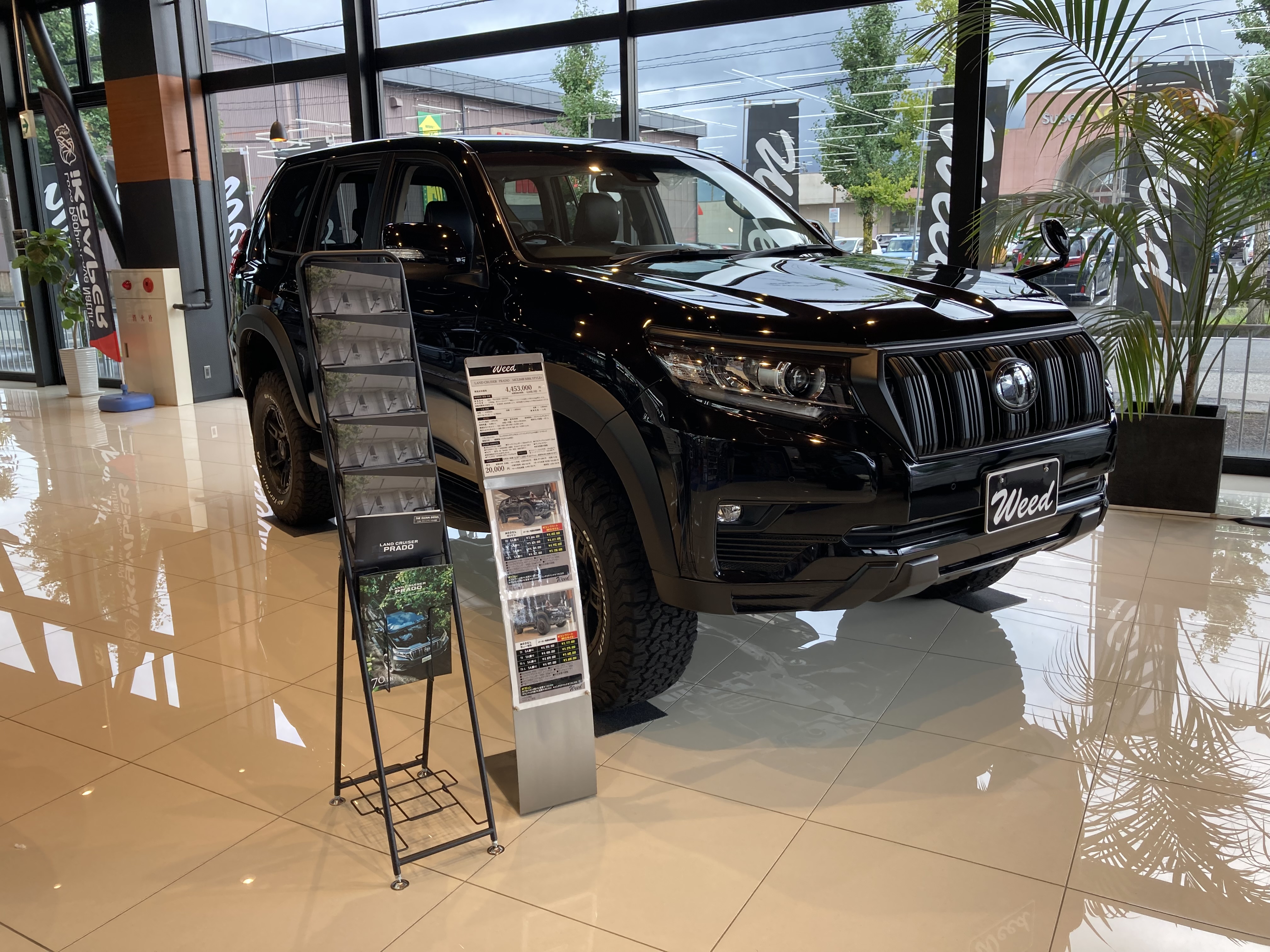 Land Cruiser Prado with front grille painted in mud black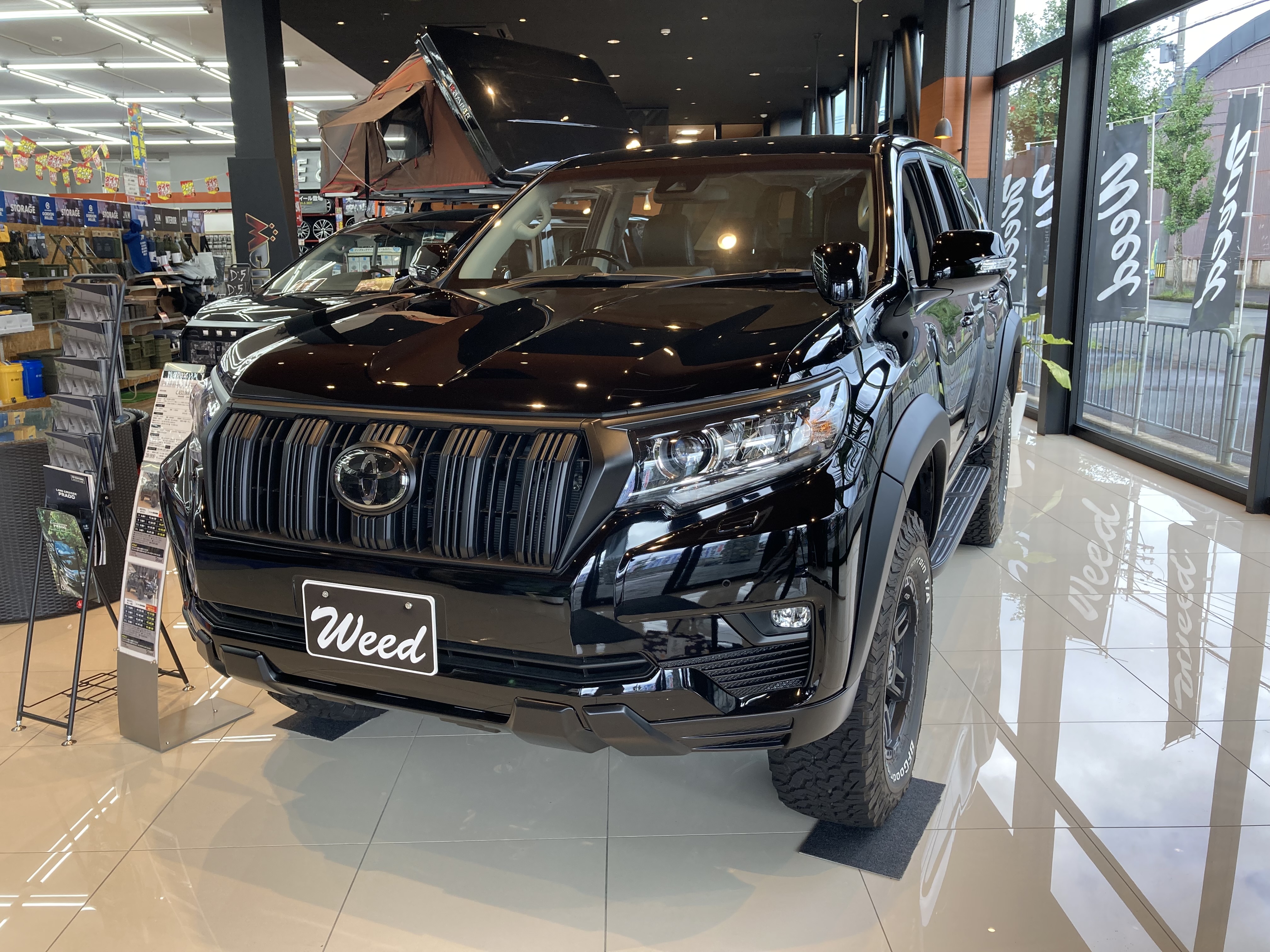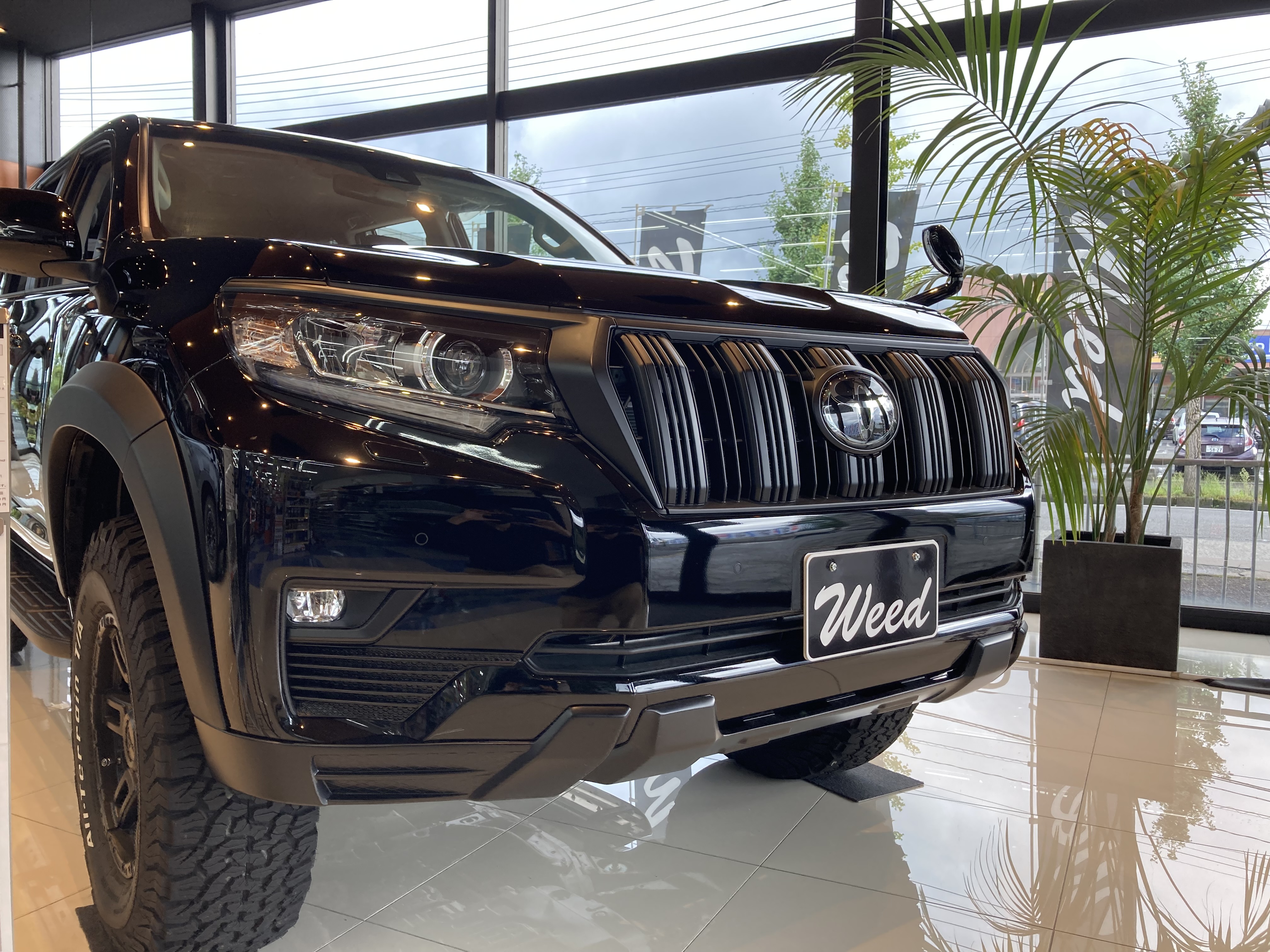 The original body kit under the bumper makes it even cooler.
We are exhibiting at the Weed Sabae store, so please come visit us.