Weed Main Store in custom 185 surf
Weed main store
It's been a very cold season in the morning and evening.
The other day, on the first day when it got cold at a stretch, the manager of the main store "Tatchan" went to work with short sleeves for some reason.
While saying regret while saying that it was cold, the next day he was able to wear long sleeves properly and fix it properly at work.
By the way, the Hilux Surf 185 is getting older year by year, but Weed is trying to make a vehicle that does not make you feel it.
The other day, I was cleaning by peeling off the sheet for cleaning the inside of the car.
Weed main store pit staff
However, the moment I saw it, I was surprised .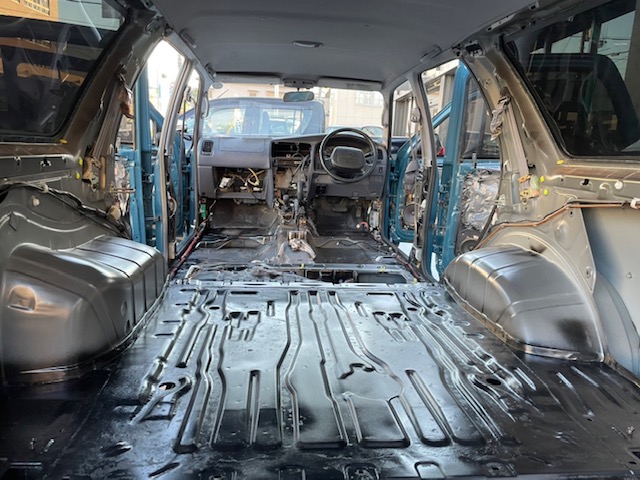 Not only cleaning, but also painting because the dirt was conspicuous.
Weed style is a style that you usually look at the invisible part and finish it as beautifully as possible so that you can enjoy it.
We will finish each one carefully, so it will take some time.
I kindly thank you.
If you are ordering 185 Surf Surf, which is gradually decreasing in number, please contact us as soon as possible.
For surfing, we are waiting for many orders at the Weed main store.