Seat cover mounting
Weed Sabae store.
I installed a seat cover on Jimny Sierra today.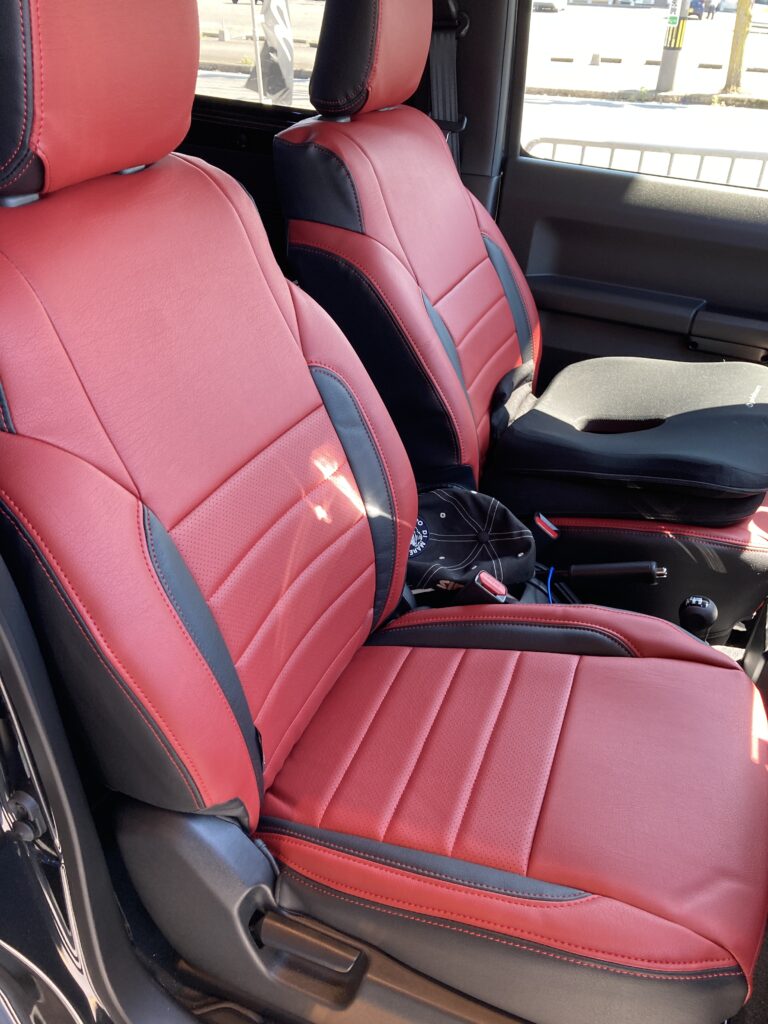 It will be an M Climb original seat cover.
In addition to red and black, there are three colors, black and brown.
Just by attaching the seat cover, the atmosphere inside the car will change completely. We are waiting for your inquiry.