Sky Camp 3.0
Weed Tsuchiyama store.
The other day, I installed Sky Camp 3.0 on the Outlander.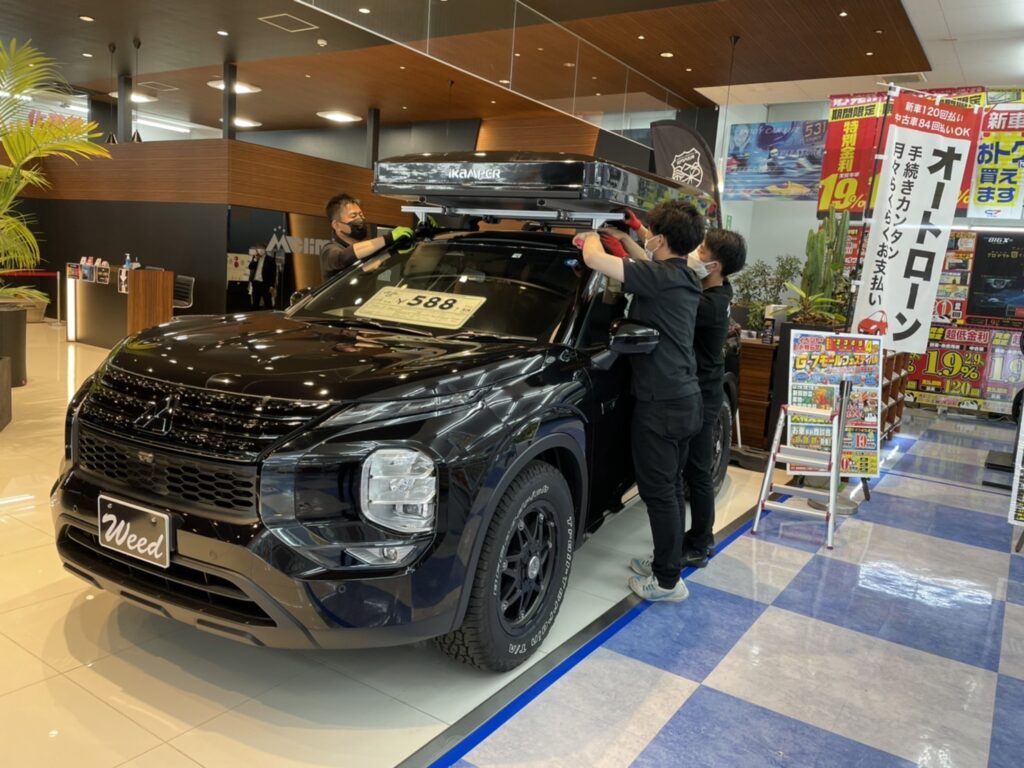 It's hard to install
However, once you get here, it's easy.
It can be opened and closed in 1 minute.
Until the last time, it was Sky Camp 3.0 MINI, but it has changed to Sky Camp 3.0 and it has become wider. It is on display at the Tsuchiyama store, so if you are interested, please try it at the Tsuchiyama store.
We will be open from 10 o'clock tomorrow, so we look forward to your visit and inquiries.