No interest rate campaign for 185 surf
Weed main store.
It's getting hotter day by day
It's really tough if you don't turn on the air conditioner.
From today, we will carry out a surf interest-free campaign only at the Weed head office.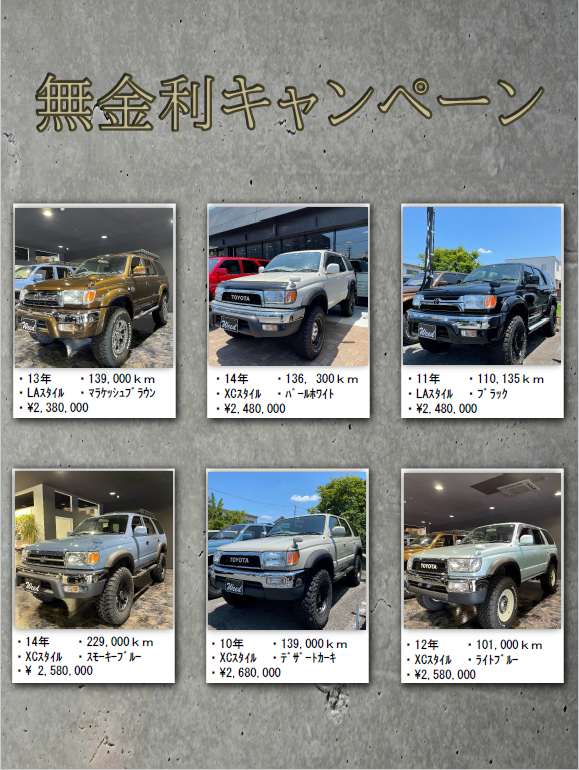 Click here for the vehicle you are interested in

◆ The maximum amount of loan borrowing is 2.5 million yen
◆ Maximum number of payments is 5 years (60 times)
◆ Bonus payment available
The loan company will be the credit company designated by us.
Only the vehicles on display are eligible, so you cannot change the color from that vehicle.
This campaign will end as soon as there are no more vehicles.
We are looking forward to your call, email, etc. even if you have a difficult time visiting our store.