Hilux Surf & ikamiper
Weed main store.
Today, a customer who previously purchased Hilux Surf installed an ikamper roof tent.
The roof tent really suits the Hilux Surf.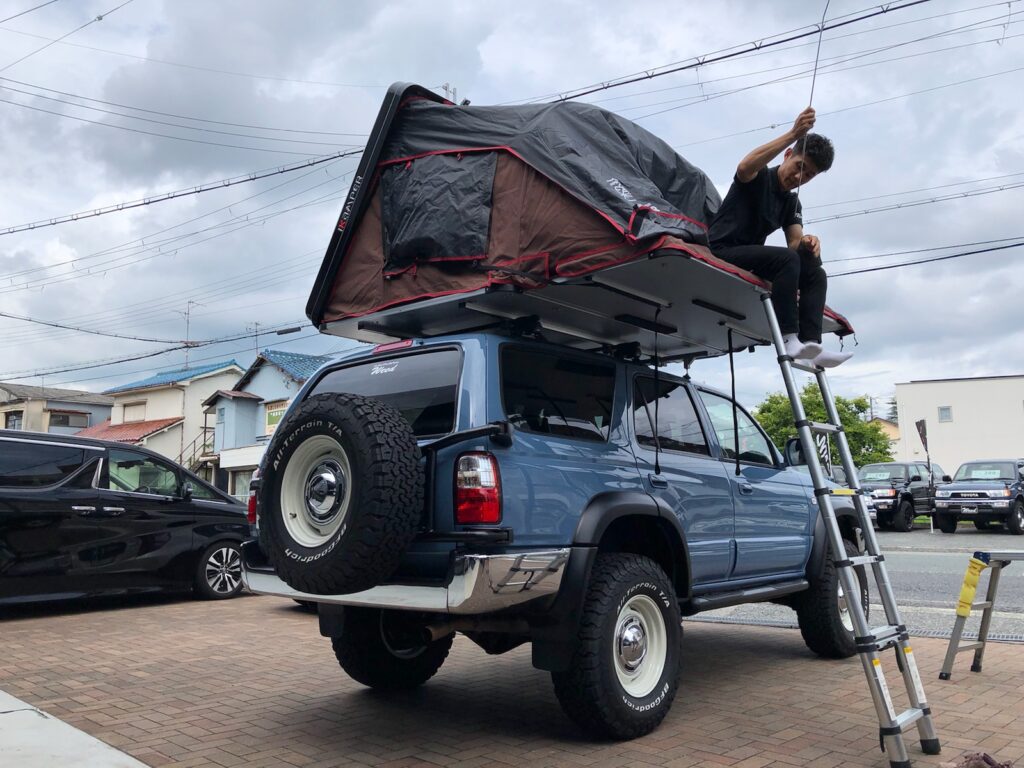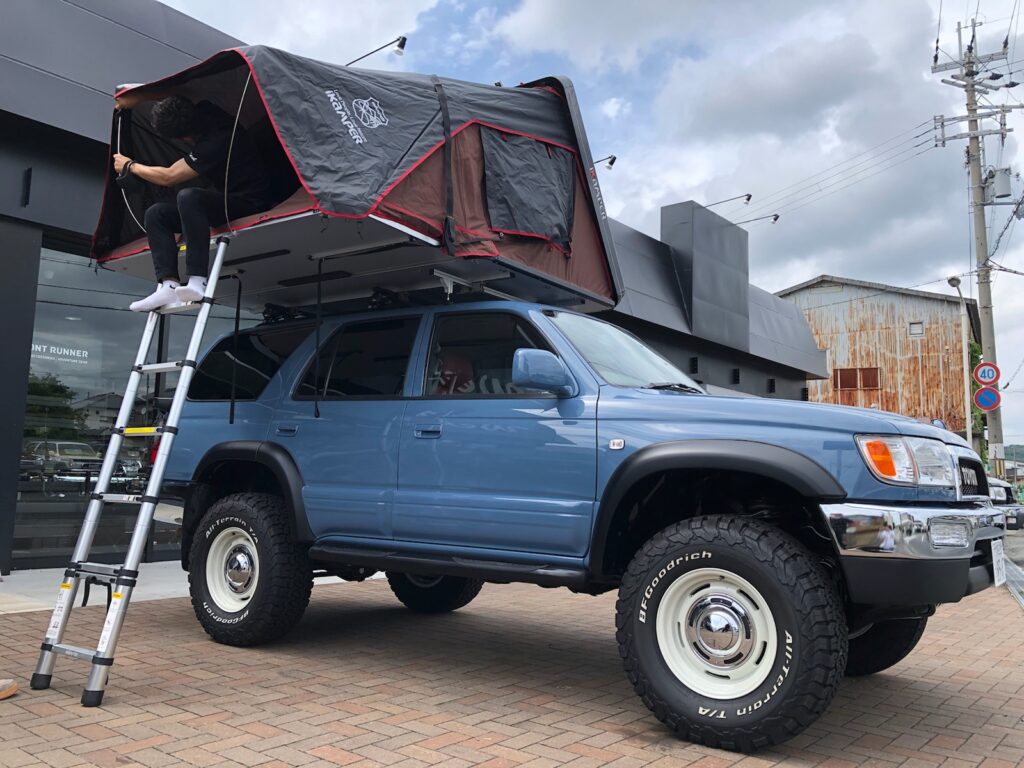 Mr. Tameda explains how to use it.
Mr. Y Thank you for this time.
Please make lots of fun memories with your children.