Rough wheels on lumpy tires
"There must be many people who started summer vacation yesterday."
All of Weed's stores are open for business Death!
Summer holidays are as follows:
From August 15th (Monday) to August 18th (Thursday).
Well, sales of new car completes are going well, thanks to you.
Surfing is synonymous with weed, but the new Land Cruiser and Hilux are also popular.
More than 90% of the Land Cruiser series sold in Japan are Prado.
Nearly 30,000 units are sold annually. It's by far the best
A special edition model was announced for such a popular Prado.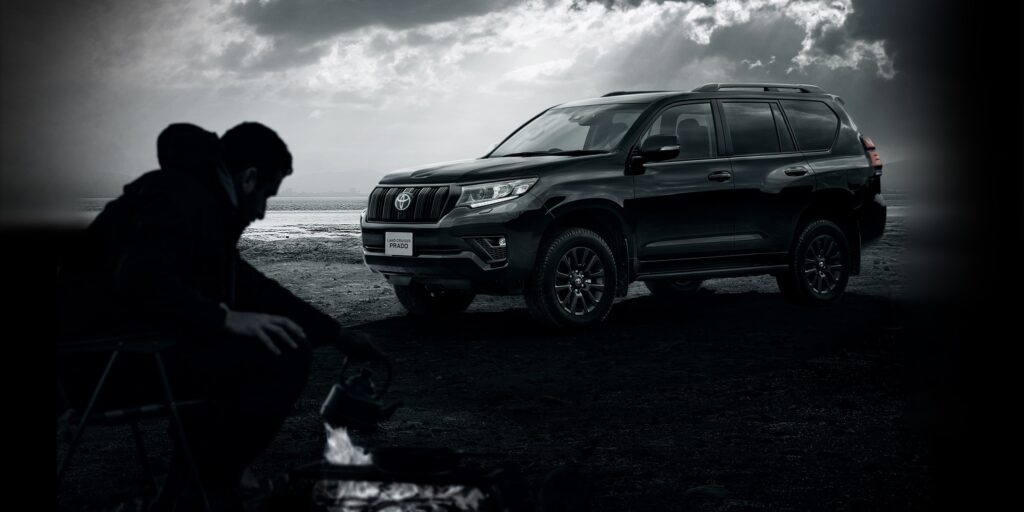 Manufacturers also issue mat specifications.
But when I think that Prado of the same specification runs all over the place. . "Personality is necessary, isn't it?"
Weed has been selling a matte black version of the front grille, rear garnish, and aluminum wheels from early on, but from this August, the BK style has been renewed.

It is a specification with Raptor paint.
What is raptor paint? "Those who thought that." Yes.
The durable polyurethane coating is resistant to UV rays and is waterproof. It has a rough texture that matches the tough image of cross-country skis.
Realizes the ideal matte finish.
Our shop has officially become a regular dealer of Raptor from this year.
This is the first Prado to be introduced as a complete model.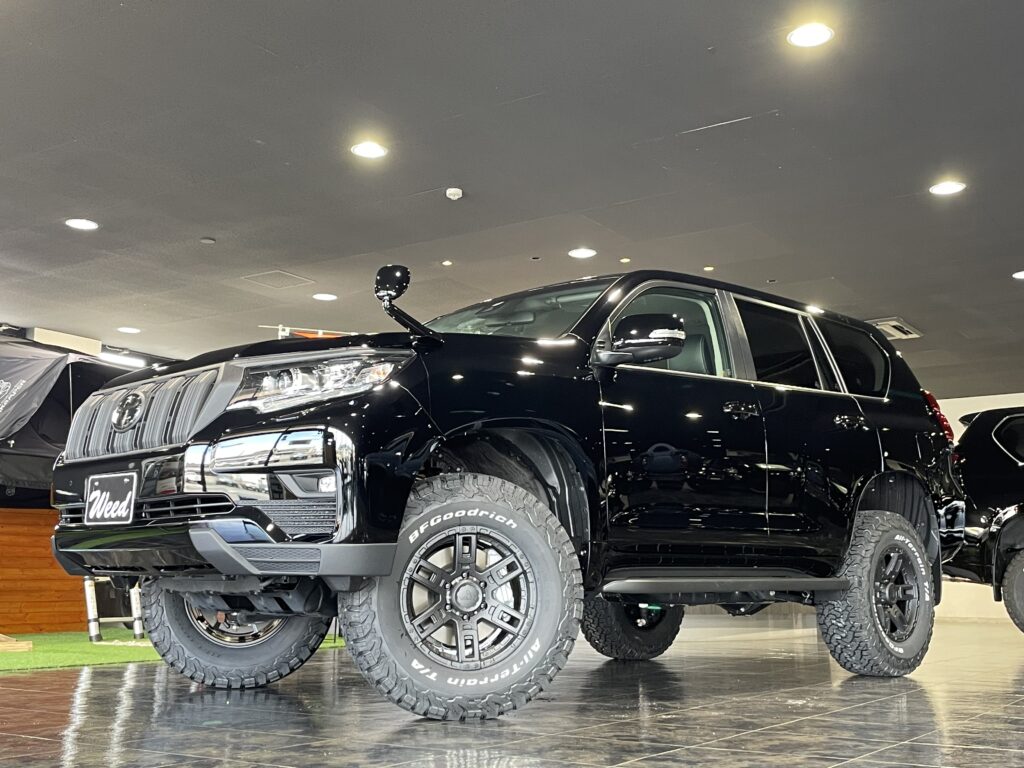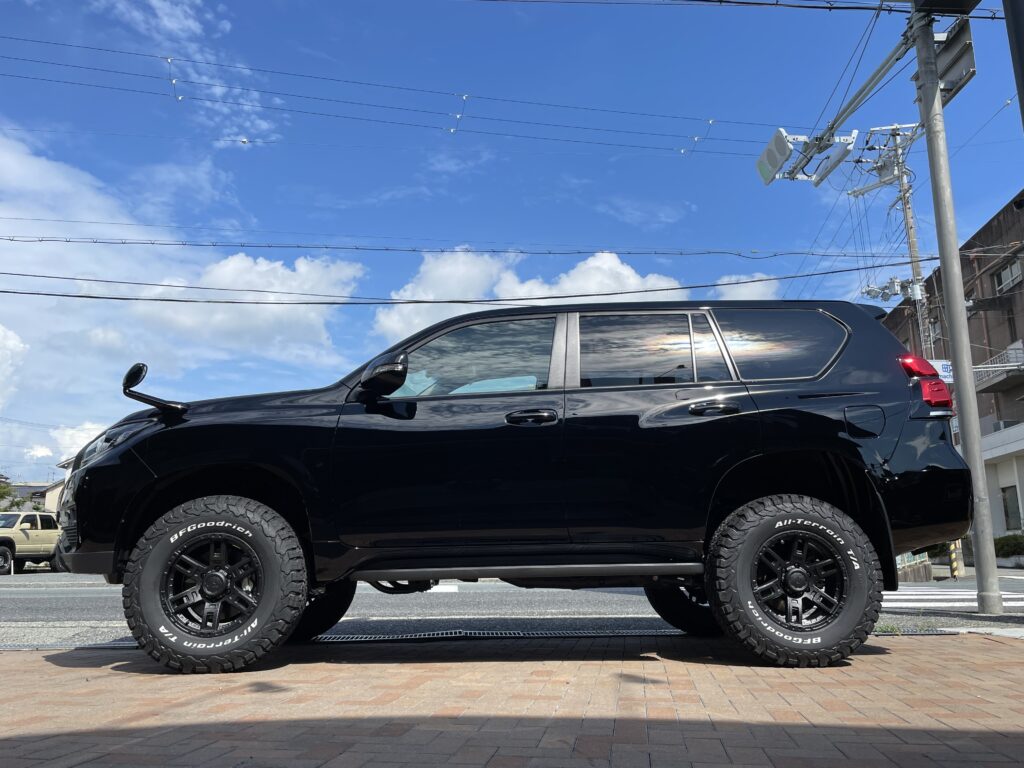 The wheels to be mounted on the Prado lifted up with Mcclimb's 40mm coil are KANONE
(Canon) RAPTOR finish.
It's hard to tell in the photo, but the tires that combine the extremely popular rugged tires with rough wheels are BFGoodrich AT tires with a powerful size of 285/17R17. With this size spring and tire profile that can only be worn with lift up, it will be about 2 inches UP.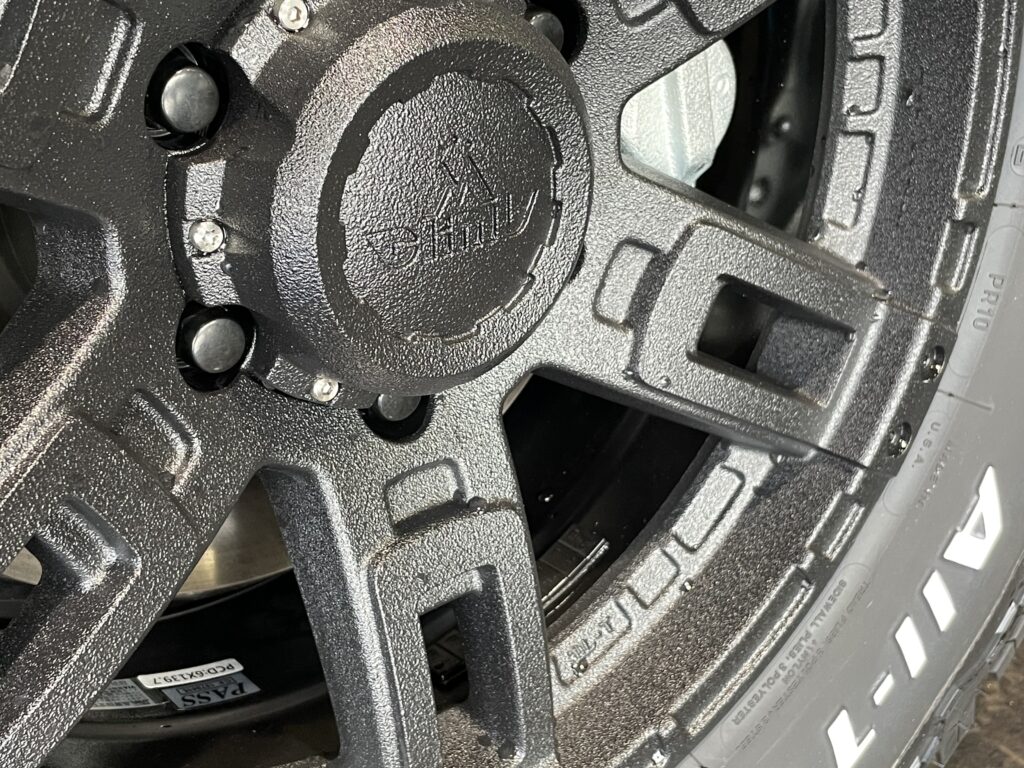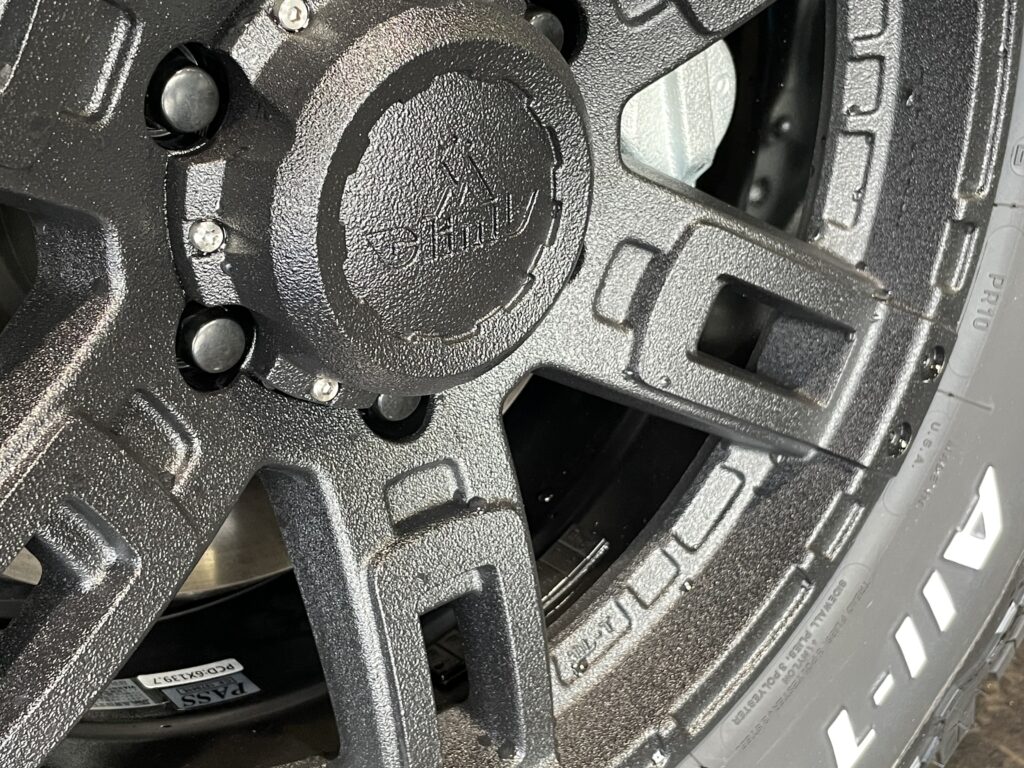 The front grille, headlamp rims, rear garnish, and emblem are also finished with RAPTOR.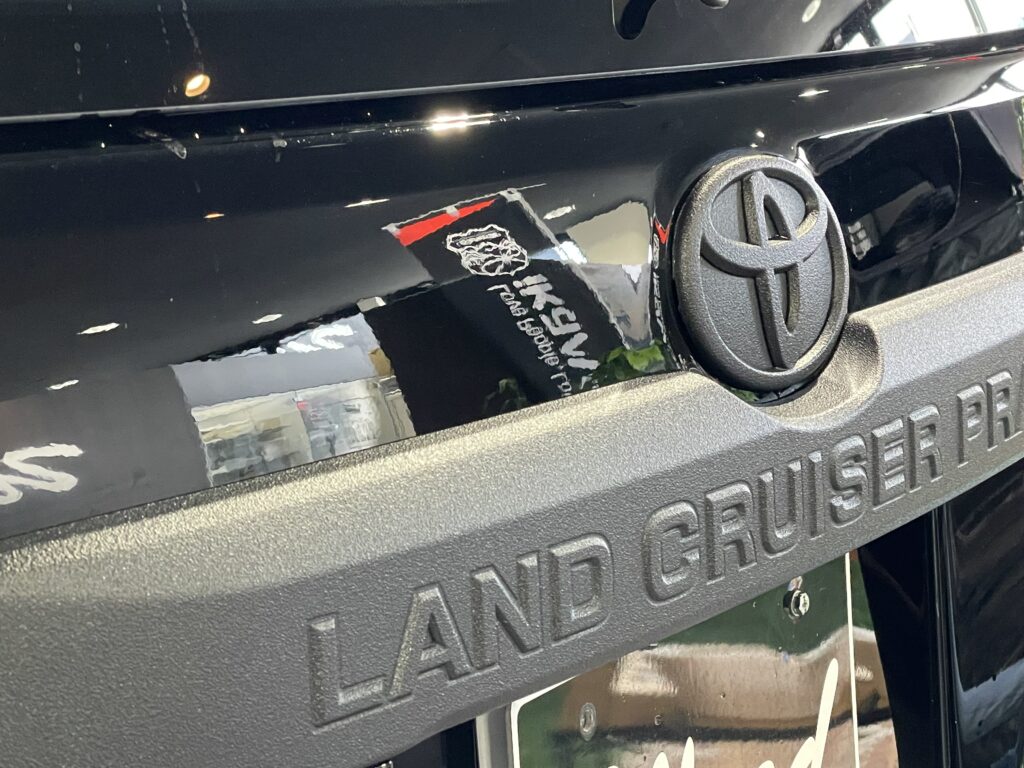 Finally, the RAPTOR-finished front bumper garnish and flag bezel are added to complete the New BK style! This is also an original Mclimb product.