price cut
Weed head office.
Miki City, where the Weed head office is located, has been very sunny and hot.
This is good news.
We sell Delica leather seat covers and Hustler leather seat covers at a special price.
▼ ▼ ▼ ▼ ▼ ▼ ▼ ▼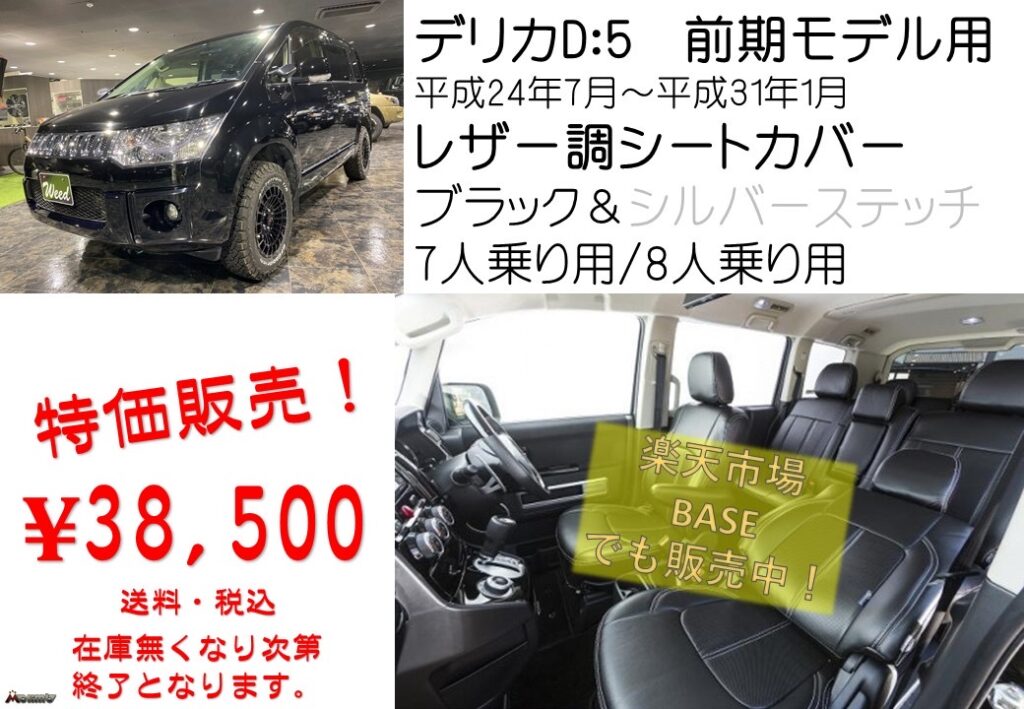 Delica D: 5 exclusive leather seat cover for the previous term
It's black with silver stitching and is very cute.
For 7-seater/8-seater.
It is ¥38,500.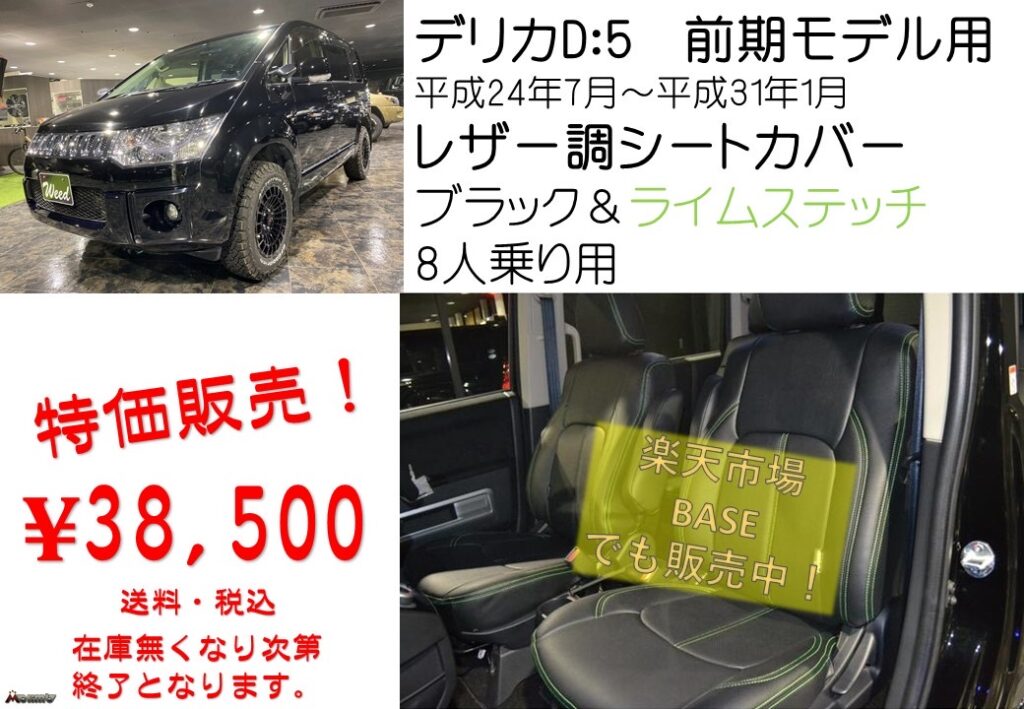 It is also a leather-like seat cover with black lime stitching.
This is for eight people.
¥38,500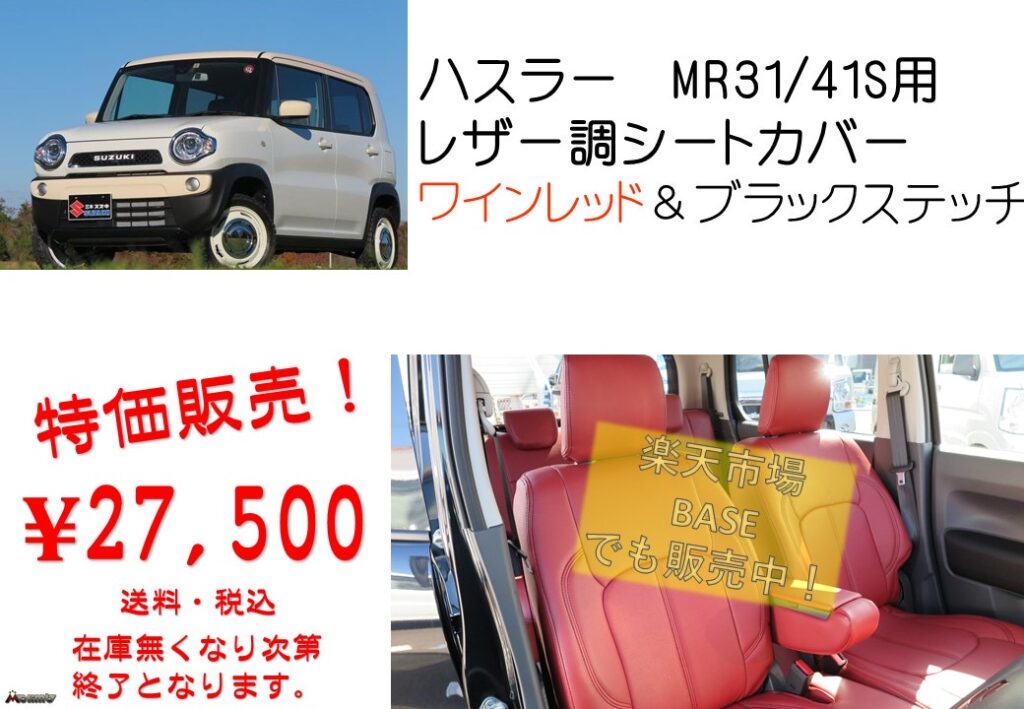 Leather seat cover for Hustler MR31/41S
Wine red with cute black stitching
¥27,500
All three prices include shipping and tax.
It will end as soon as the stock runs out, so if you were thinking of buying a new one, why not take this opportunity?
It is also sold on Rakuten and BASE.
If you have any questions or concerns, please feel free to contact us.