Weed head office.
I feel that the weather has finally cooled down recently.
I slept without an air conditioner last night.
The 185 Surf, which has the same color and style as the 198 Tacchan-go, has been completed at the head office.
It has almost the same specifications as Sutekiyankoto Tacchan's favorite car, the Surf.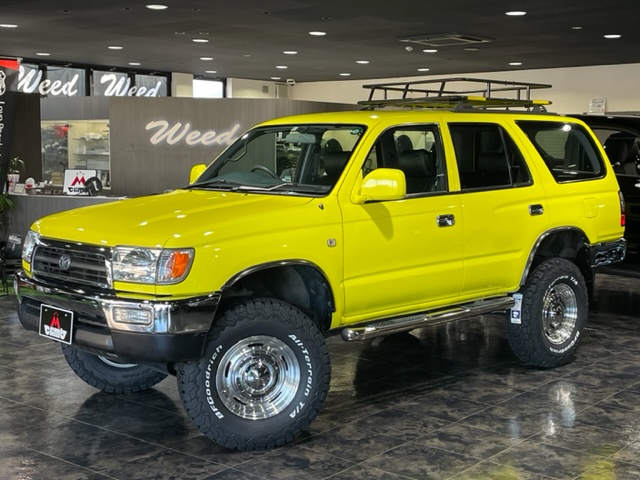 4runner style
・Dean/Silver/16AW
・BFG/235/85/16
・2 inch lift up
・New fender molding
・Tube step/Silver
・New front grill
・New crystal headlight
・New crystal tail
・New US corner lamp
・New side marker
・New crystal blinker
・New leather seat cover
・New floor mat
・New door lining ・Armrest, leather upholstery
・New navigation
・Body glass coating
・With roof rack
From August 14th to September 11th, we are giving away a "front only" drive recorder.
It is on display at the head office as stock, so delivery is quick.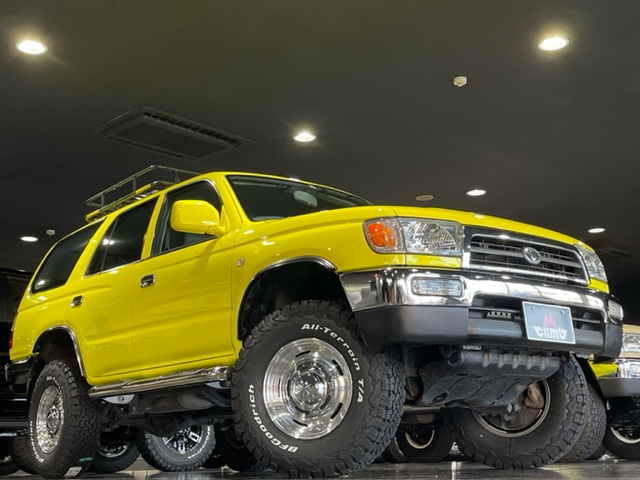 When you visit us, please take a look at this cool surf.
If you would like to know more, or if you live far away, please feel free to contact us by email or phone.