Land Cruiser Prado BK style
Weed head office.
Very popular Land Cruiser Prado
Weed specification new car complete model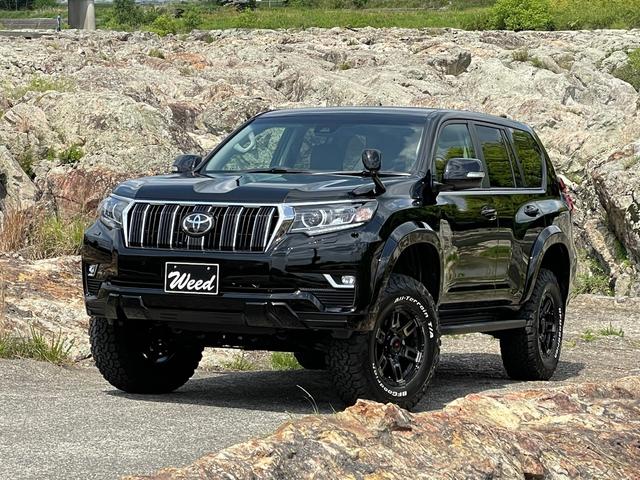 ● 17 inch wheels (KANONE)
●BFG/AT 285/70/17
●Lift up KIT
● Front grill (BLACK)
-Over fender (35mm)
●Body kit (front/rear)
Dual muffler (rear piece)
● Black lamp KIT
●Front camera/side camera
The following are standard equipment
Unfortunately, the manufacturer's new car order has ended now.
There are various reasons flying around, but I'm sorry.
The weed group (Weed head office, Weed Tsuchiyama store, Weed Sabae store) will only have a TX 5-seater black, but there are vehicles that we can propose, so if you are considering it, please contact us.
*We may not be able to meet your request. Please note.