Delica D5 new car complete model
Here in Kansai, even if there is a little snow on the road, I feel a strange sense of security because I am riding the Delica.
Well, in the winter, the number of inquiries about studless tires and chains increases. Many people think that they only use them a few times a year, and it's troublesome to change them.
Therefore, the product we would like to introduce this time is ISSE Snow Socks (non-metal chain).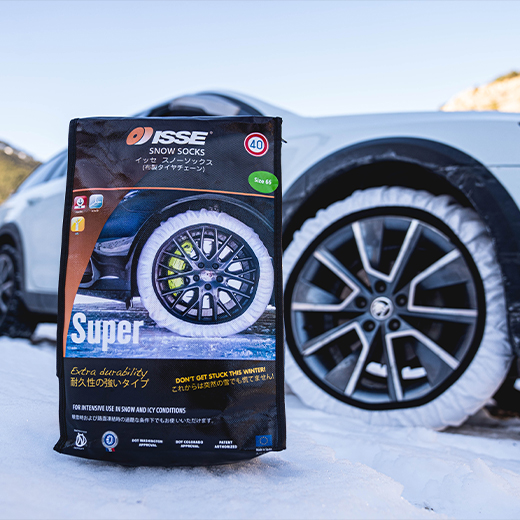 Chains are troublesome to install, but these snow socks are excellent and can be easily installed by anyone (3 minutes). Also, if it is a chain, it may not be compatible with the thick flatness of 4WD, but there are plenty of compatible sizes that do not need to worry.
In the first place, the tires used for the Delica D5 sold at our store are all-terrain tires made by BFGoodrich. This tire has the M+S designation and is excellent for all terrains, so there is no problem with snowy roads, but it is becoming difficult to deal with chain regulations on expressways, so if you are going out, take it with you. It won't hurt either. Just put it under the floor of the luggage and it can be used in case of emergency.
By the way, the tire size used for our Delica D5 is 235/70R16, but you can buy this size for 19,580 yen (tax included).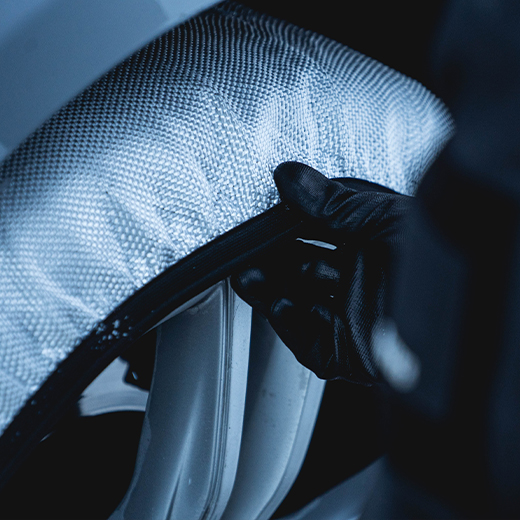 On a different note, the other day, I went to a campsite for a magazine photo shoot at "Small Forest Camp Village" in Kato City, Hyogo Prefecture. It is a campsite with a good atmosphere with forest roads and streams. After it rained, the tires were quite dirty, but it was a place where I could experience the goodness of the Delica D5 because I could go off-road.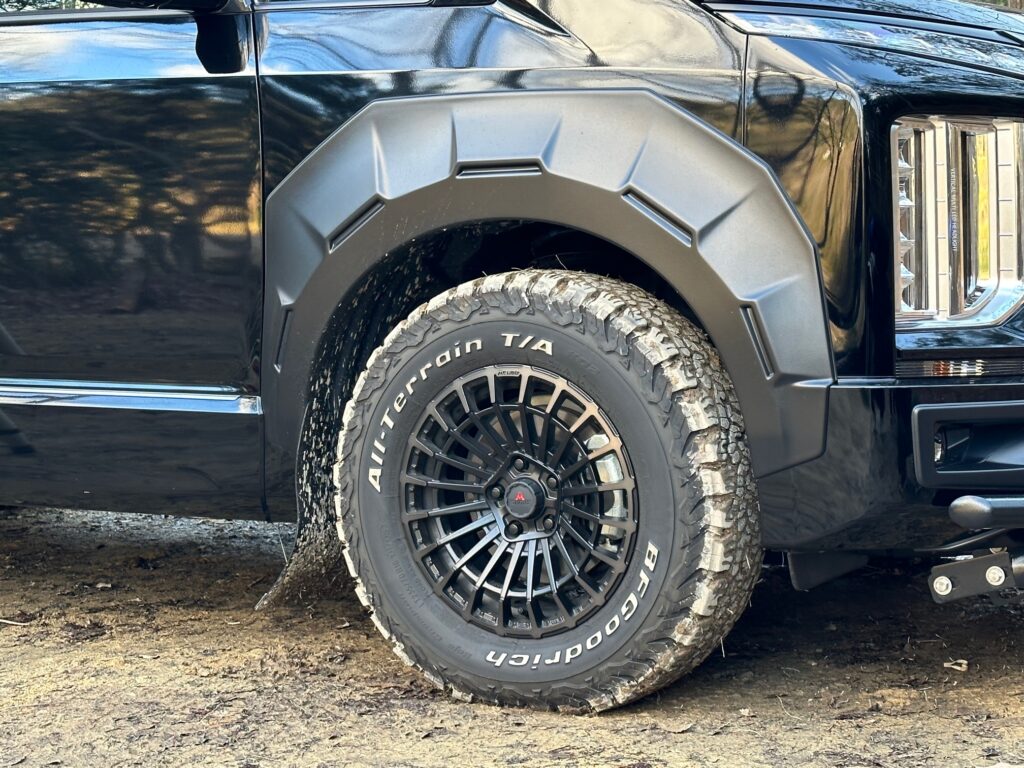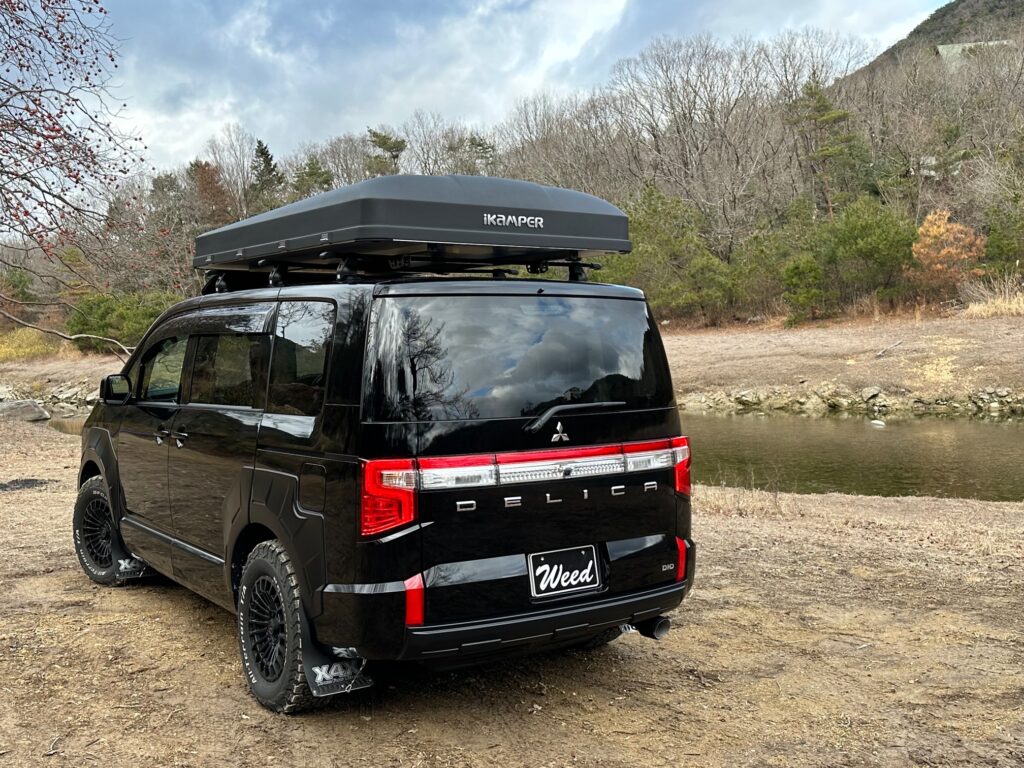 This specification is "Warlock" and mounts the eye camper roof top tent! The concept of this body kit is that anyone can easily install (cover) it without removing genuine parts or processing anything, and it is an item that instantly changes the look like black magic.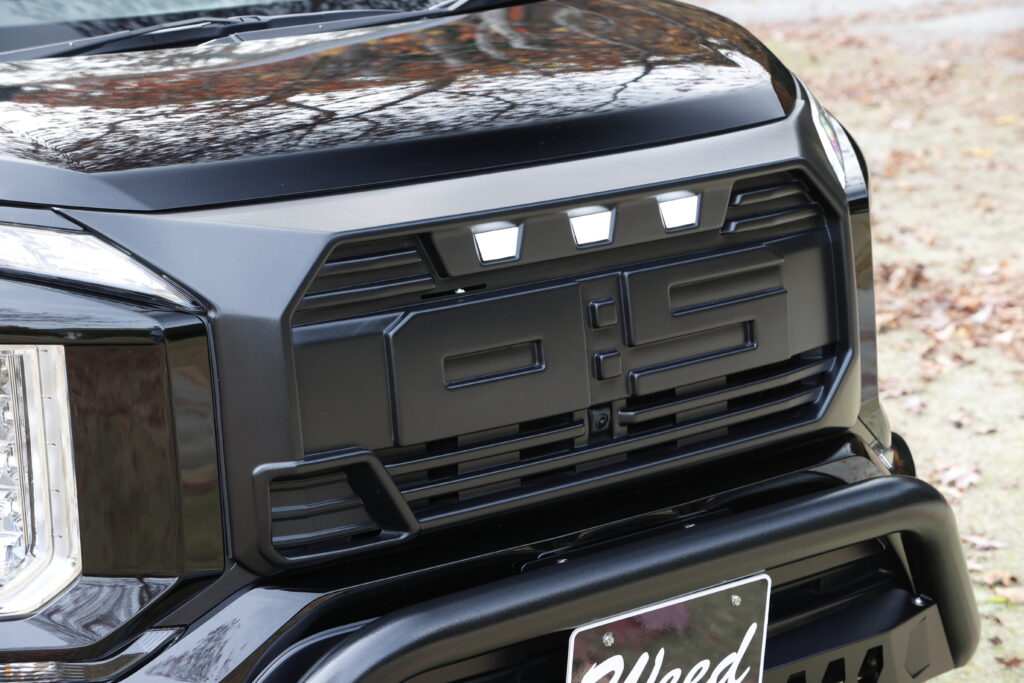 The overfender is only 8mm wide, but it is widened in the vertical direction, and the three-dimensional design with unevenness gives it a presence of 8mm or more.
Yes, the D5 needs to be an easy-to-ride, practical and family-friendly car.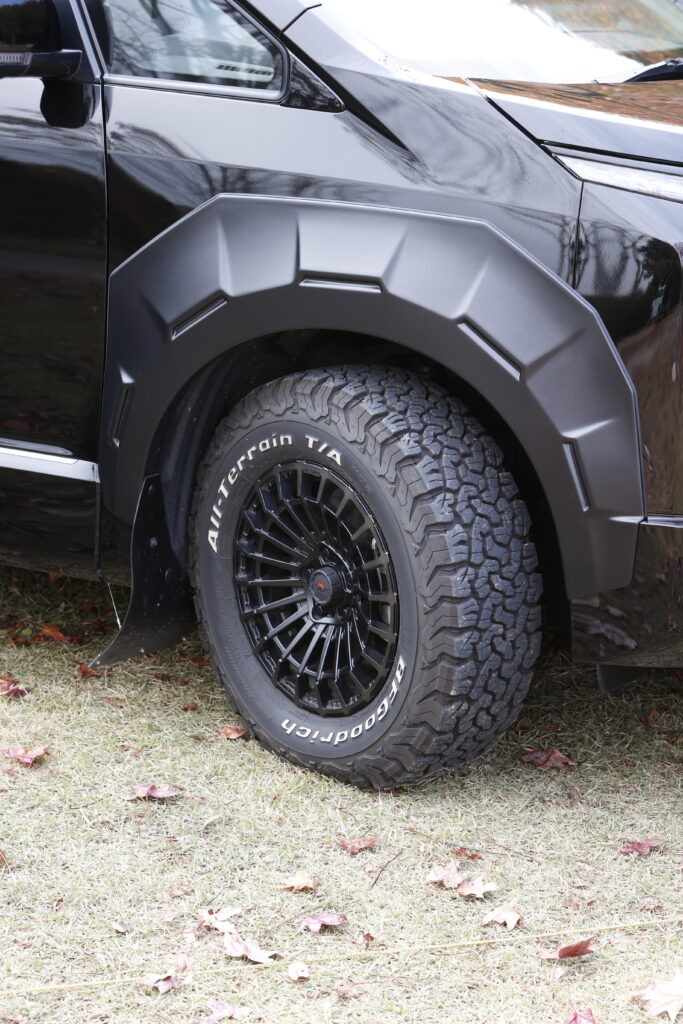 Our most popular new car complete model.
Please feel free to contact us at Weed Tsuchiyama store or Sabae store.