Camping Trip with the Delica D5
Hello from Mclimb/Weed Tsuchiyama branch! Before we know it, the weather's gotten cooler and we entered into fall.
Despite all that's going on with COVID19, there are still people who look forward to their outdoor activities. One of our customers certainly did!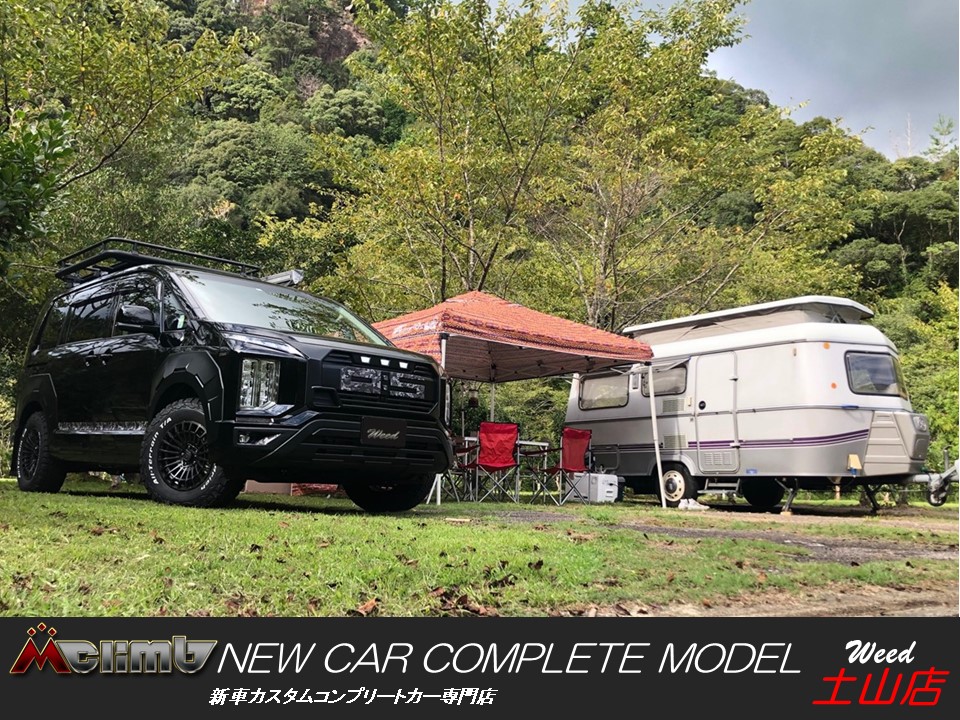 The car was safely received and the camping was great! ~ said our customer
Of course, that trailer looks awesome too 😀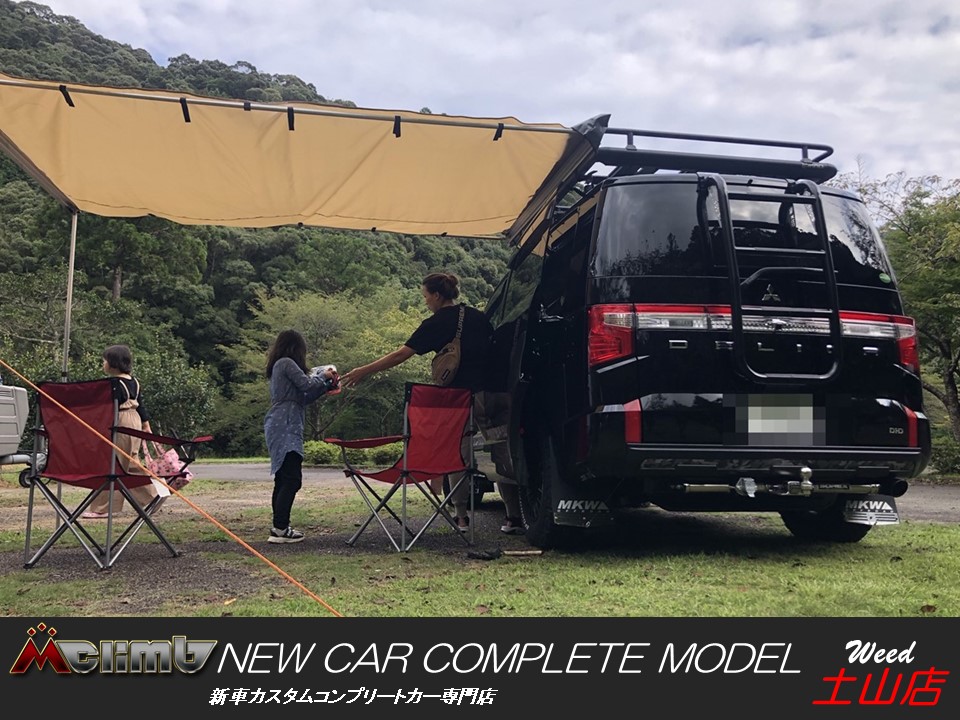 To be able to go anywhere among nature is a real treat. Kitted on the rear is the KADDIS Ladder and the SOREX hitch member.
With the trailer behind, here's what it looks like: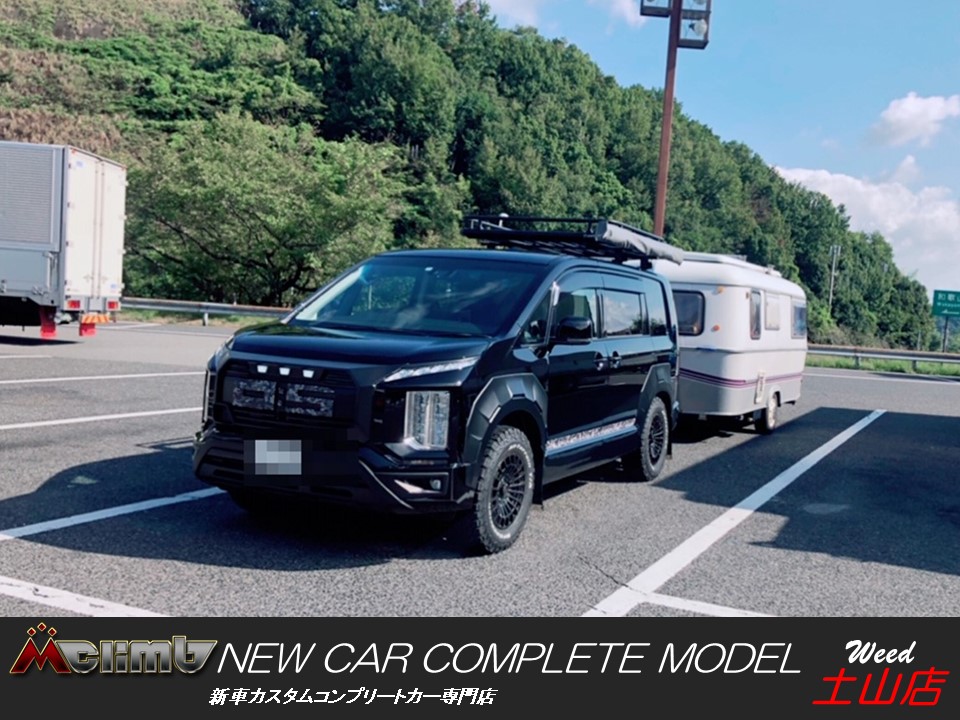 Now, more details on the Delica D5 WARLOCK body kit!
The design on the D5 small lamp was designed to give a clean crisp look with the LED lights. The large front grille was also picked up from America, The front bumper garnish is stylish and covers even the fog lamp bezel!
Perfect for going offroad with a unifying design. The rear bumper garnish matches the front, and to give that extra oomph we have the over fender garnish!
On the Delica D5, we have kitted our very own Mclimb original NOMAD wheels!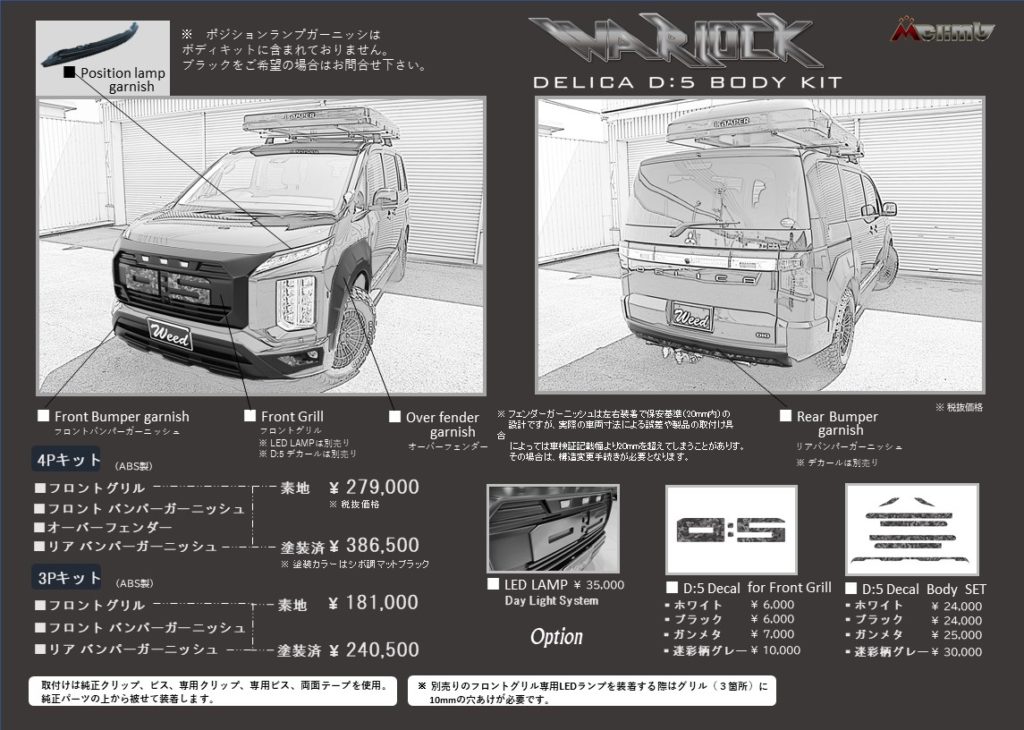 With the maker options, including the multi-around monitor,
M Grade: 4,375,300~ JPY
G Grade: 4,537,000~ JPY
G-Power: 4,680,000~ JPY
P Grade: 4,832,900~ JPY
*The multi-around monitor cannot be installed on the M Grade.
*The iKamper rooftop tent is an optional addtion
*The electronic side step for the G-Power and P Grade are optional additions.