2 Customized Cars!
We had delivered a MUD Style 215 Surf the other day to a loyal customer!
They couldn't come to the showroom, but once they got their car delivered a celebratory picture was in order. They not only took a picture of the newly delivered Surf, but also the Hilux they previously bought!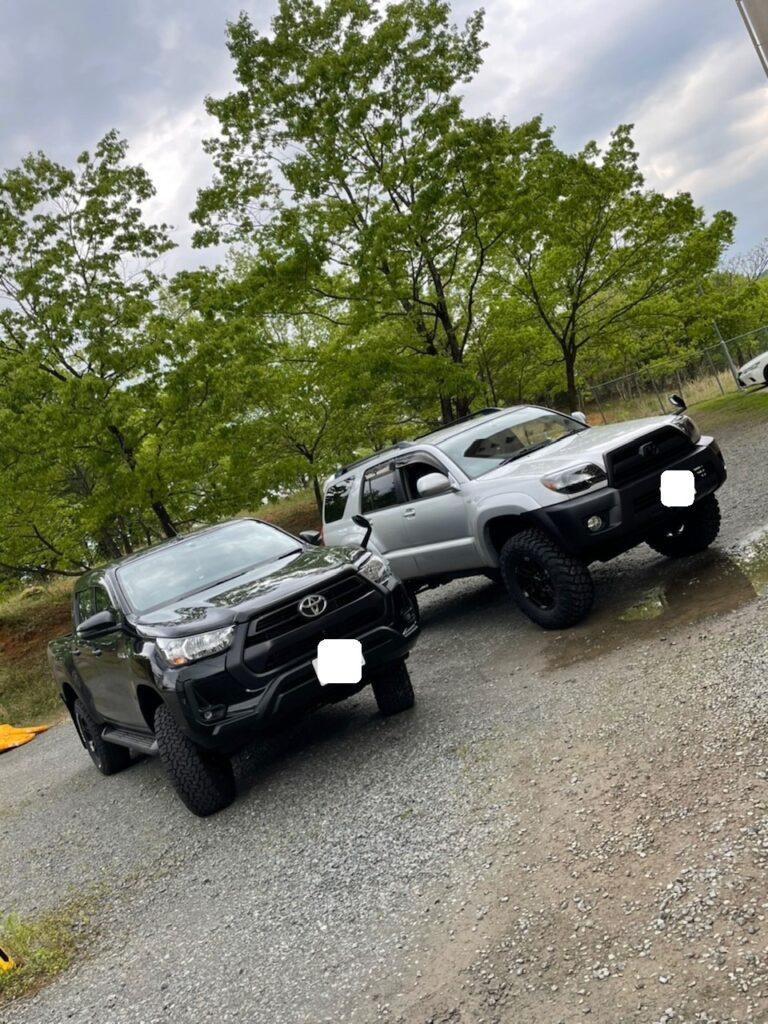 ~The latest Hilux BK Style and the 215 Surf MUD Style~
Shown side by side is really an awesome sight.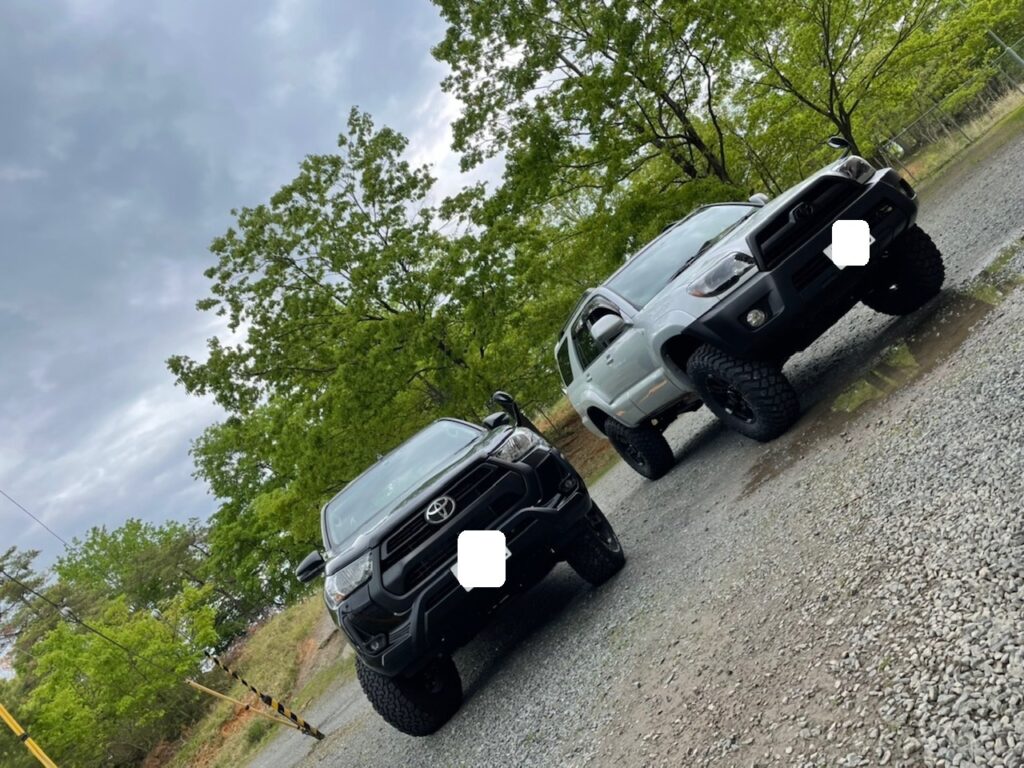 Like what you see? Let us know!