Skycamp Rental Service
We are offering a Skycamp Rental Service for our customers to fully experience the Skycamp 2.0 before they decide to buy it!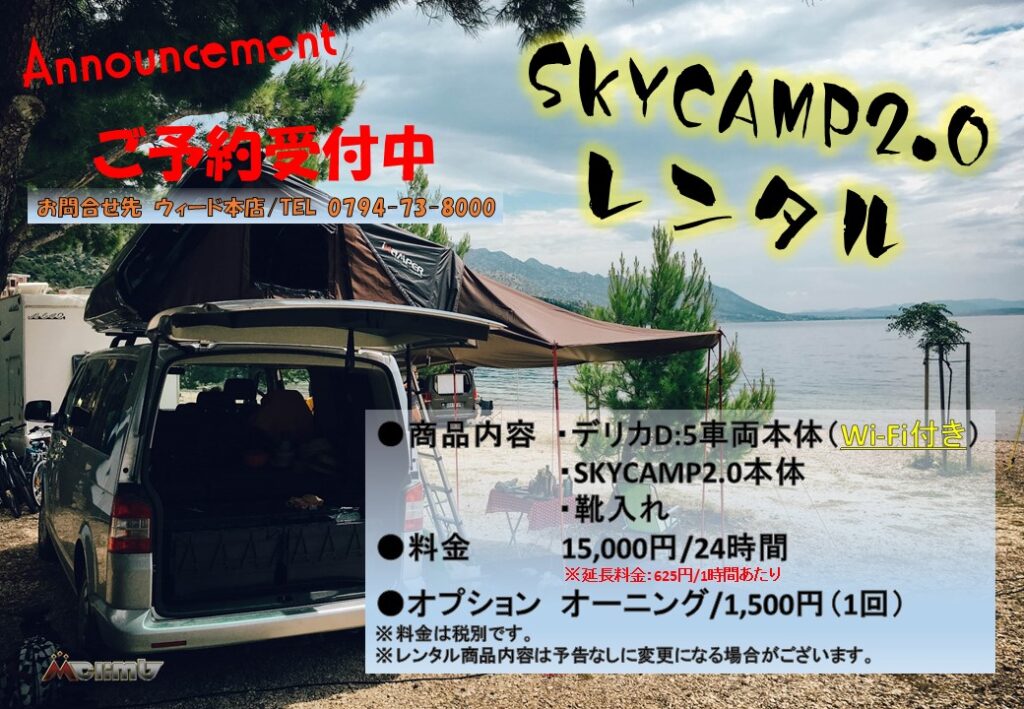 Mounted on the Delica D5, the Skycamp 2.0 is the perfect rooftop tent to match with the family van for a weekend outing.
For more information, feel free to contact us at any of our branches.