SKY CAMP is on display
Weed Tsuchiyama store
SKY CAMP is placed on the beige Delica on display in the showroom inside the Tsuchiyama store.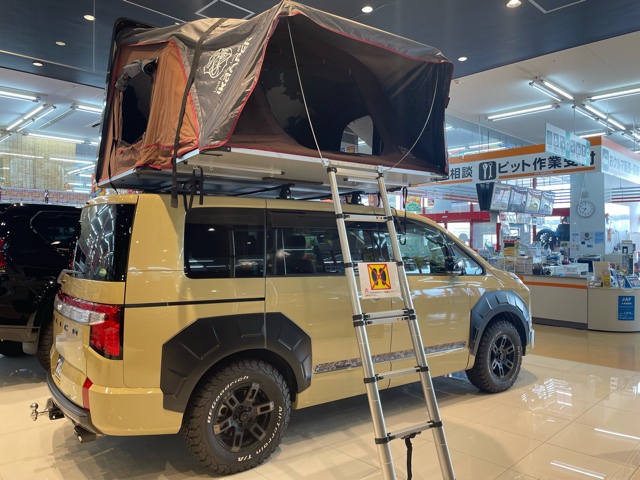 Please actually climb and experience the size of the inside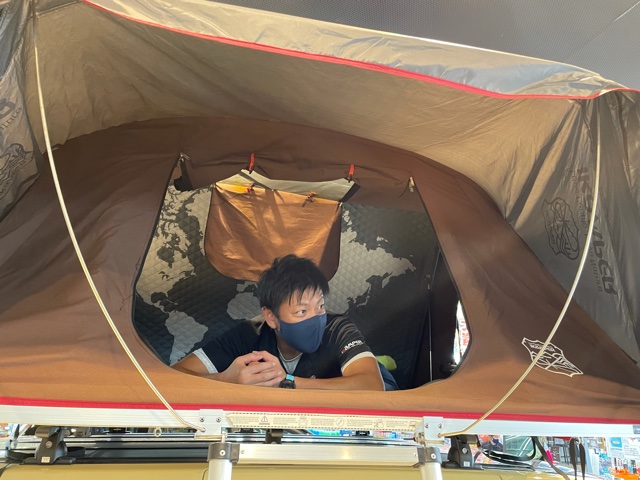 Mr. Kanayama, who is tall, can also stretch his legs and lie down.
There is also a mat so you can sleep comfortably.
It will be a perfect roof tent for the outdoors.
For more information, please contact Weed Main Store, Weed Tsuchiyama Store, Weed Sabae Store.