17 inches to put on 150 Prado? Or 20 inches
I went to shoot Prado
This is a photo shoot for a magazine that I have always been indebted to. Photographer A is a rain man, but it's unusually sunny. Will it snow tomorrow?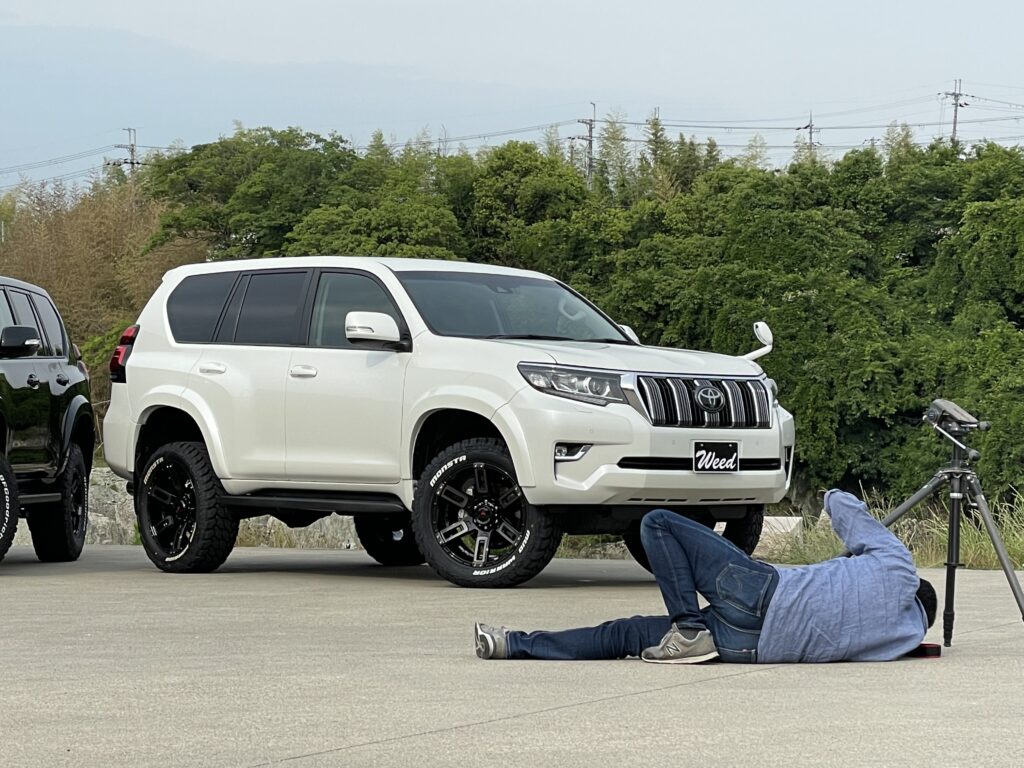 Now, let's talk about inch-up.
If you don't pay attention to the inch-up of the black can, it will have the opposite effect.
That is to say, it is necessary to select the tire size after understanding the outer diameter that can be installed in the car and the standard outer diameter.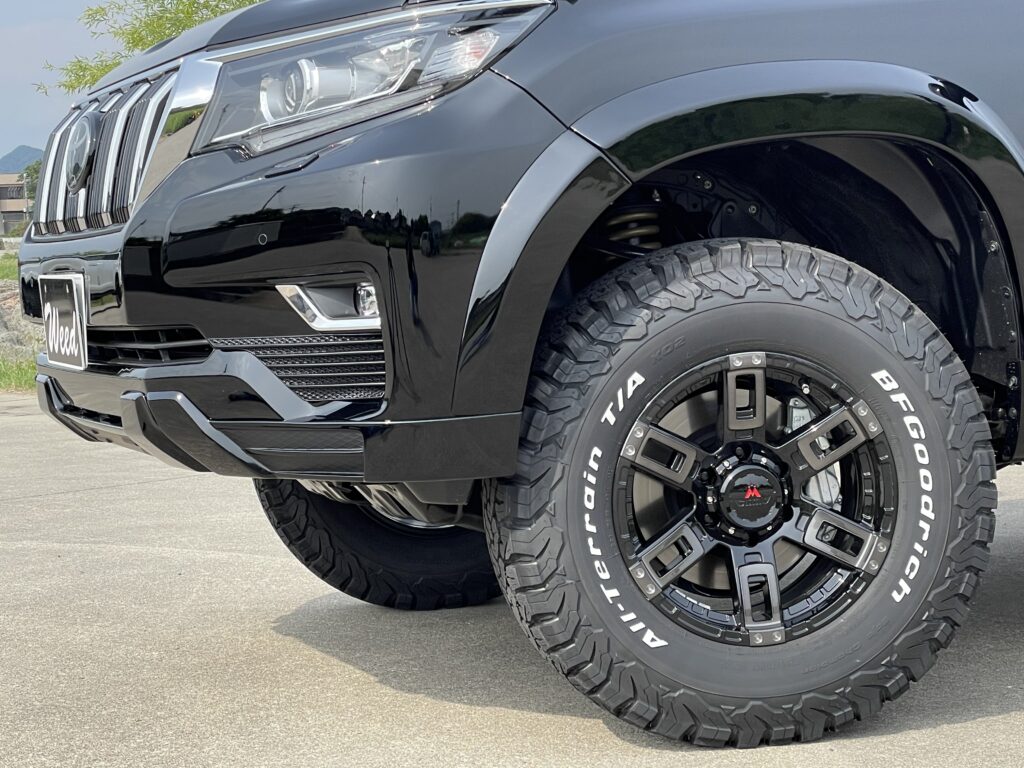 For 150 Prado, the size of the genuine tire is 265 / 65R17 → outer diameter = 776mm
In the case of Weed's custom Prado (lift up), 285 / 70R17 is used, so the outer diameter is 830 mm. What about 20 inches? Probably a mass retailer, when purchasing online, the size is indicated on the premise of normal vehicle height, so it is a proposal of 265 / 50R20.
265 / 50R20 → Outer diameter = 773mm That? The outer diameter is smaller than the genuine one.
That's right. It's a bad pattern. Even though I put in 20 inches, it lacks power. .. Moreover, if you put this size in a lifted vehicle, it will not work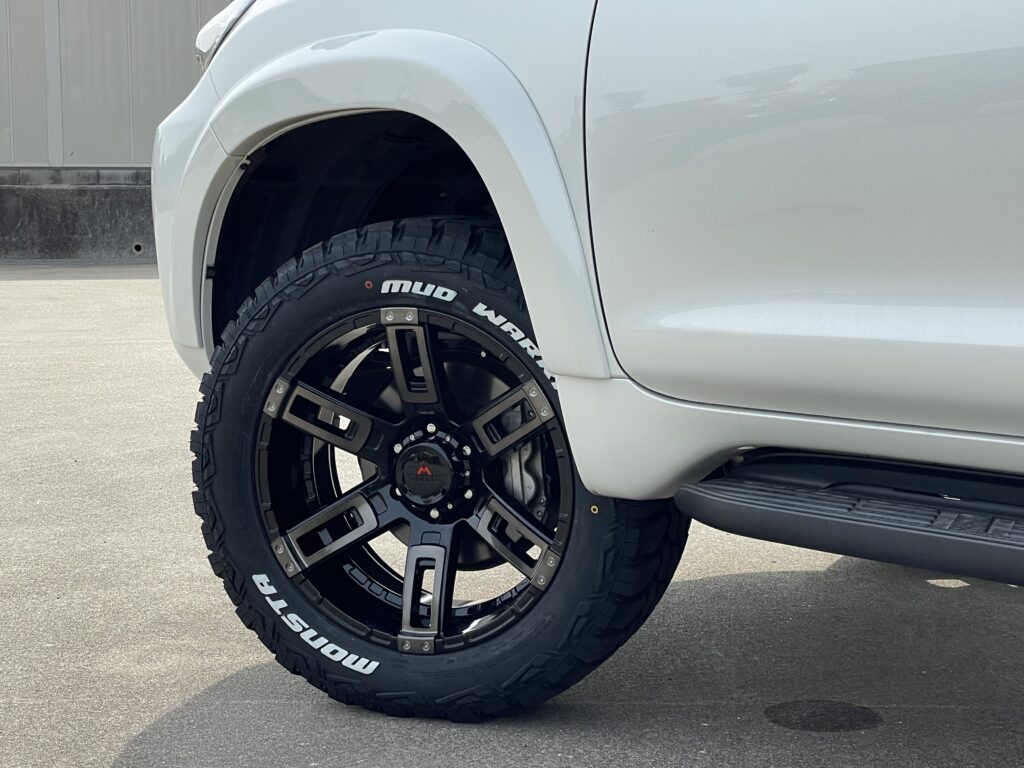 So what's the best size for a lifted Prado?
It will be 285 / 55R20. Outer diameter = 821mm However, 4×4 tires depend on the manufacturer.
There is a size error, and in the case of MONSTA, the size is about 275 = 285. (Comparison with BF Goodrich)
The powerful and good-looking size does not stick out from the fender, does not interfere with the inner without major processing, and is slightly larger than the normal outer diameter.
The above size is premised on lift-up, and minor processing is required on the inner.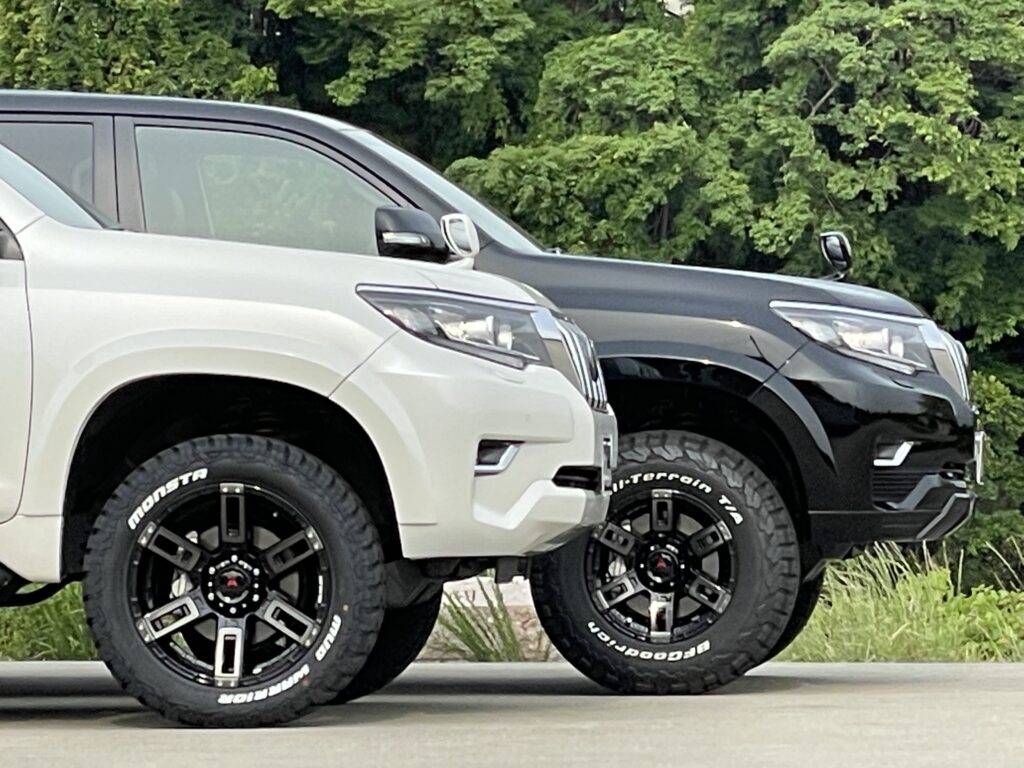 As you can see, the 17-inch has a larger outer diameter of about 9 mm in calculation, but the difference is small, so the power of appearance does not change.
I like MONSTA tires (made in Australia) because they are 20 inches and have a white letter. 17 inches or 20 inches? I like which one to choose, but I don't see it in the first place because it is difficult to choose a tire to put on 20 inches with a black can and there are few aluminum wheel settings in the first place!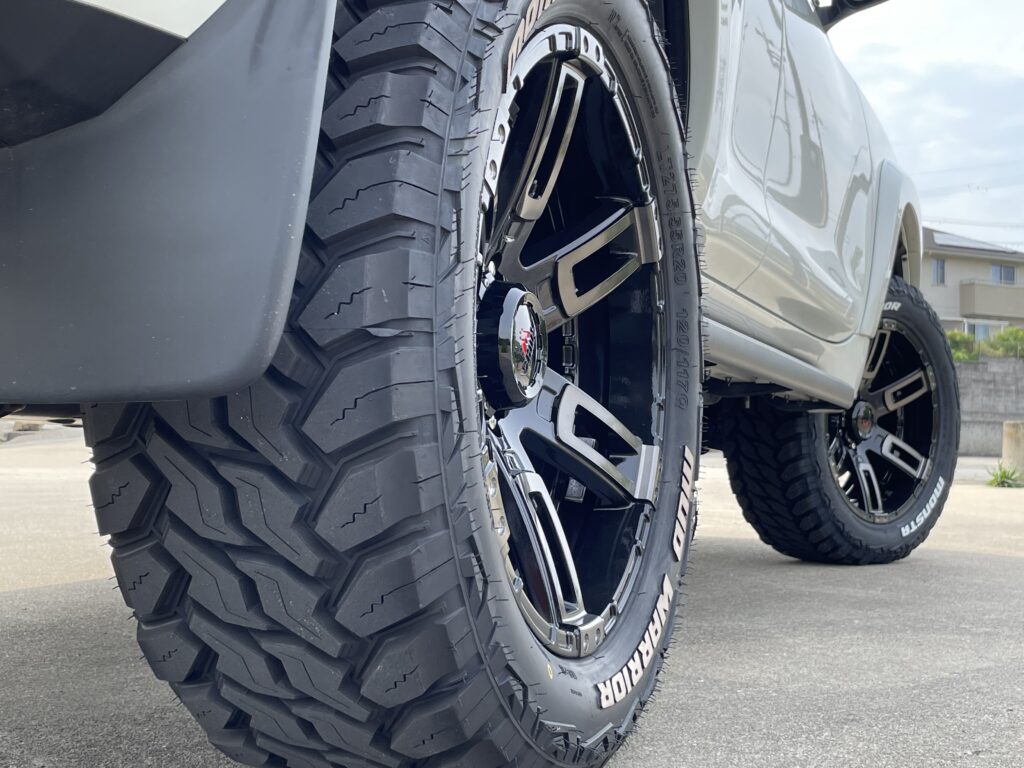 In addition, the 20-inch M Climb "Canon" sold at Weed has a normal fender size inset +20 and an overfender size -10, and -10 is a deep concave specification (deep disc). Because it is, it will be even more powerful.
Moreover, when purchasing a new car complete model, you can freely choose between 17 inches and 20 inches.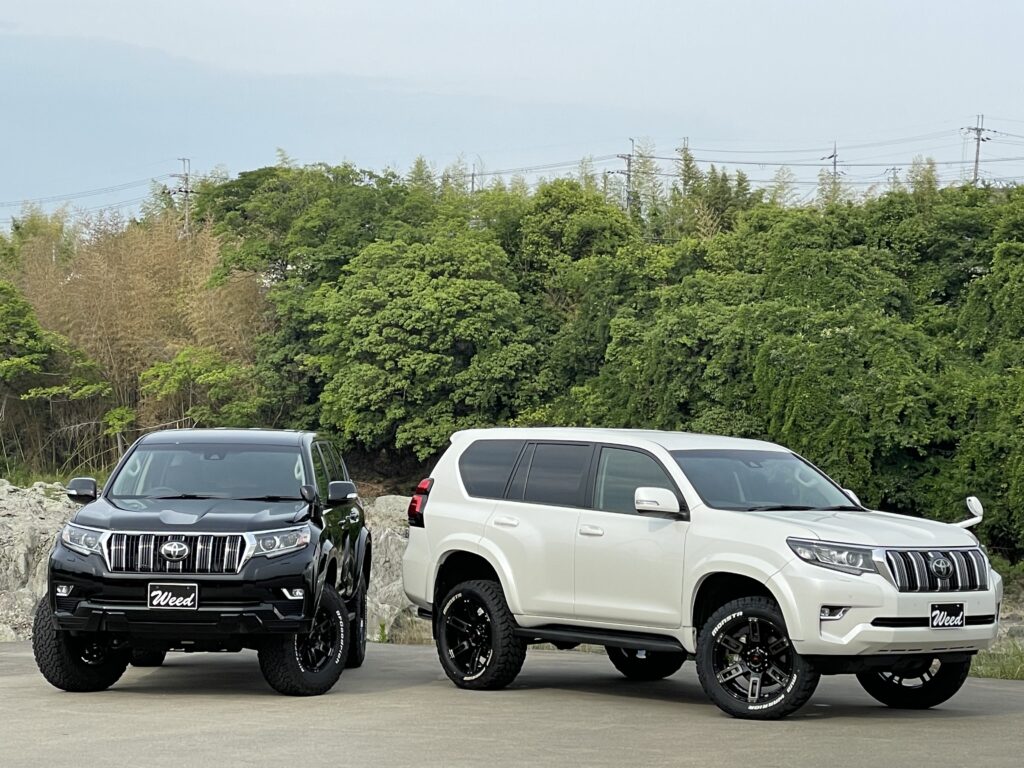 20 inches with -10 insets on a 35mm wide over fender
This powerful form is a must-see We are exhibiting these two units at the Weed main store showroom, so please compare them.