About new car options
The typhoon has become an extratropical cyclone and a heavy rain warning has been issued.
Introducing the optional Bug Guard for the new Land Cruiser Prado and Hilux.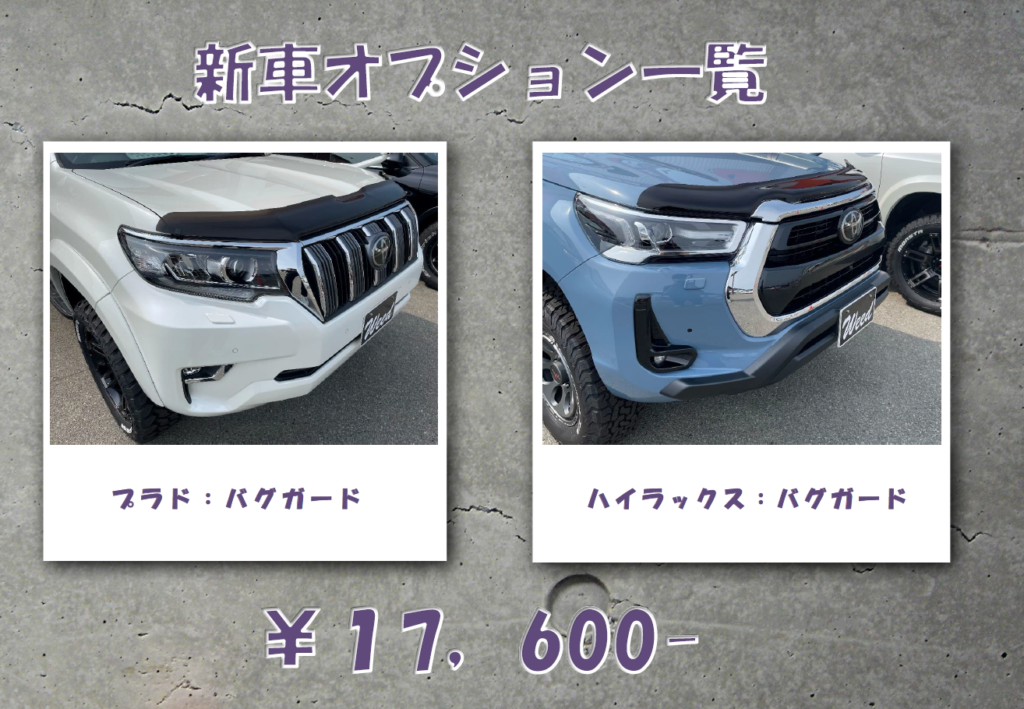 It's getting warmer recently and a lot of insects have come out. I'm surprised when the insects hit the windshield.
It is 17,600 yen including tax.
Recommended for those who are worried about insects and stepping stones.
We are exhibiting Land Cruiser Prado and Hilux with bug guards at Weed Tsuchiyama store.