Feel free to visit the Weed main store.
We have installed a parasol and parasol at the main store.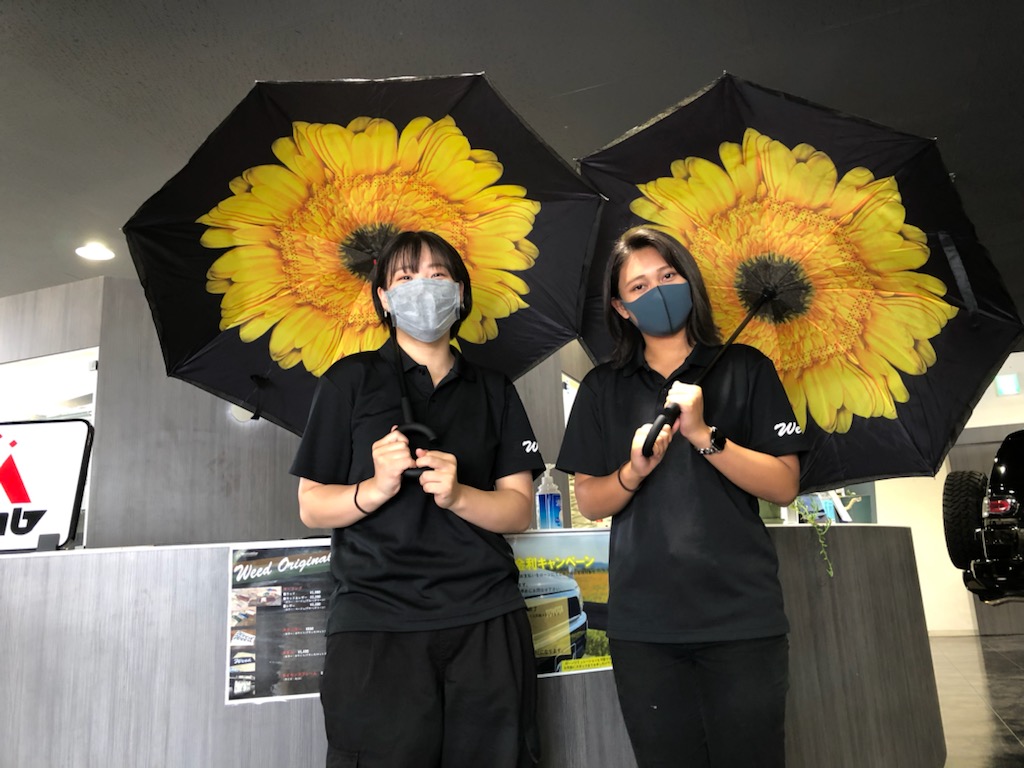 It's getting hot these days and it's hot and hot to go out, isn't it?
Women are particularly worried about sunburn, right?
You can see the car with confidence
This parasol is okay in the rain, so please feel free to use it even for men.
The inside is sunflower and cute, isn't it?
Please use it when you come to the main store.